Alumna Marcia Borel creates organic Japanese artwork for University Museums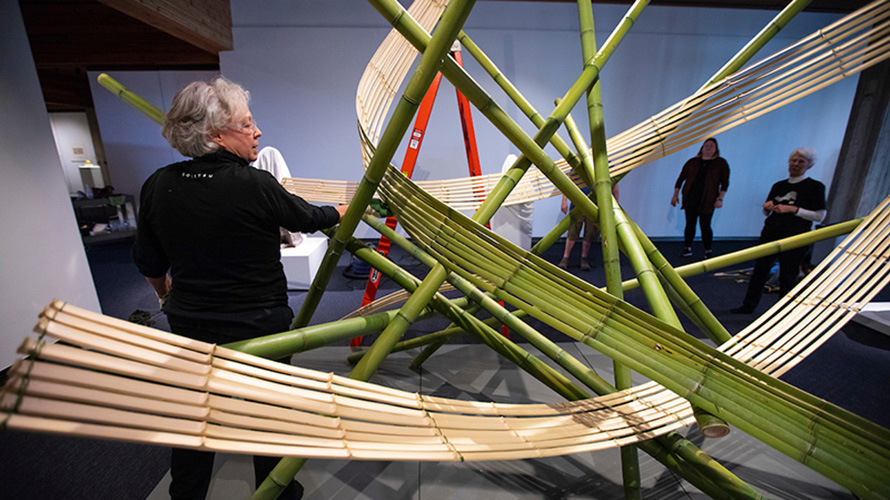 Marcia Borel's "Undualation," a bamboo arrangement in the sogetsu ikebana style, is on display in the Brunnier Art Museum as part of the "Contemplate Japan" exhibition.
As an artist of sogetsu ikebana, a Japanese school of floral and bamboo art, all of Bruner's work is temporary. Her arrangements, along with other sogetsu ikebana artworks, will fill the Brunnier Art Museum from April 16 to April 21.
The designer, exhibition co-curator, and 1978 family environment alumna will create a sogetsu arrangement as she describes the principles and practice of ikebana from 4-5 p.m. on Thursday, April 16, at the museum. The event is free and open to the public.
Read the Inside Iowa State story.
News