Register for the Sweetheart Workshop: Introduction to Homemade Candy Making
January 27, 2020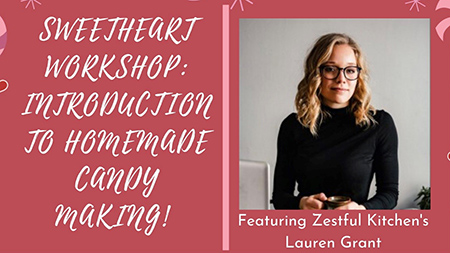 Register for the Sweetheart Workshop: Introduction to Homemade Candy Making: Grab your sweetheart to learn the dos and don'ts of candy making during a live demonstration on Thursday, Feb. 13, from 6 p.m. to 7:30 p.m. in the Culinary Discovery Lab — 2379 Food Science Building.
Lauren Grant, owner of Zestful Kitchen and culinary food science alumna, will be showcasing her candy making skills. Grant has worked with America's Test Kitchen, Cuisine at Home Magazine's Test Kitchen, and Better Homes and Gardens Test Kitchen.
Participants will sample Grant's creations and walk away with her special candy recipes just in time for Valentine's Day. Seats are limited – register to reserve your spot. Registration fee is $25 per person.
Read More
Announcements