Summer CYstarter Program Applications due March 8
March 5, 2021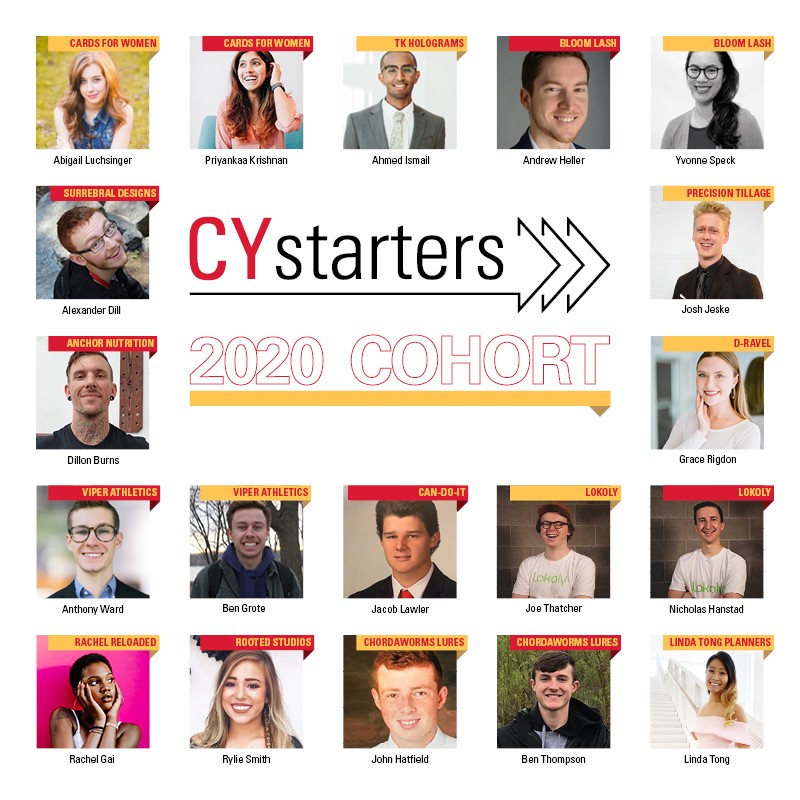 Apply now for the CYstarters Summer Business Accelerator Program! This 11-week, in-person, summer program can help bring your business ideas to reality. The CYstarters experience has helped over 60 Iowa State students and recent graduates to start businesses.
What does CYstarters 2021 have to offer?
Join a cohort of like-minded students and access educational workshops, accountability sessions, and one-on-one & group mentoring.
All activities will be held in Ames at the ISU Innovation Core Facility and Student Innovation Center. The program runs from May 17 – July 30, 2021.
Primary program work will focus on customer discovery, market validation, and business formation.
Students must apply, be invited to interview, and be accepted to participate in the Cystarters program. The CHS must also sponsor students with funding—in past years we have had 2 to 4 CHS students supported for Cystarters.
Receive $6,500 per individual applicant or up to $13,000 per team to use for your business start-up and living expenses, no strings attached!
Accepted Cystarter students can also apply to earn Internship credit for their summer experience, but must coordinate it with their departmental academic advisor.
If you are interested please apply ASAP!
Read More
Announcements