Addy LaHue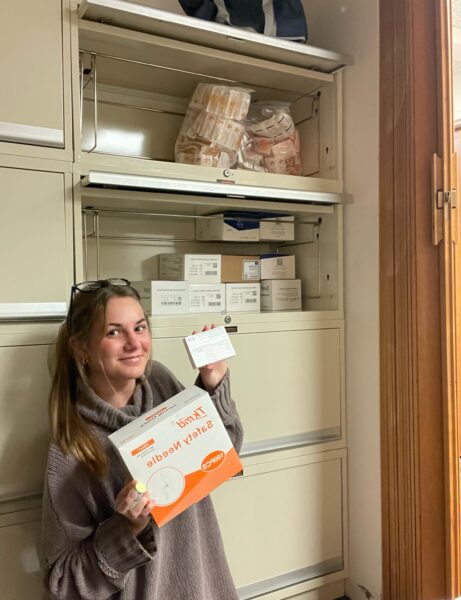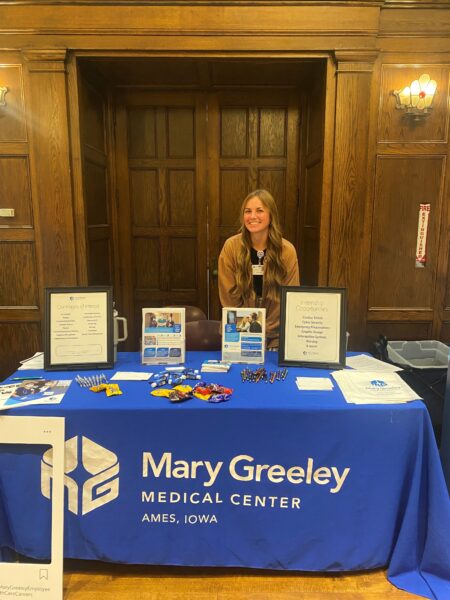 Responsibilities
- Accompany nurses and assist at immunization and senior health clinics. - Help write/produce health reports and public health presentations. - Listen in and provide knowledge in important public health meetings with surrounding health leaders, medical professionals, and community partners. - Package and organize covid supplies for both storage and allocation to surrounding clinics. - Provide recent education and ideas for implementation of program improvement, as well as website and social media changes. - Attend health promotion events and communicate health information to the public.
Accomplishments
My greatest accomplishment during my internship experience was when I was able to attend health promotion events. I was able to work at Mary Greeley's safety booth at the Farm Progress show the entire week. At the show, I took blood pressures, promoted farm and sun safety education, handed our sunscreens, and networked with other healthcare programs and organizations that were also at the fair. We were then able to communicate later on and partner with these organizations to implement their programs in our own clinics. I felt that i was making a huge difference in the population of farmers that I reached when I was there. I also felt that I was able to help Story County's community members by making connections to improve our future programs and clinics within our department.
Learning experience
One of the greatest lessons I learned from this experience is to say yes to things that make you uncomfortable. I said yes to a lot of projects and assignments that I wasn't sure I had the qualifications for. I ended up learning a lot and improving my weaknesses just by learning to problem solve and challenge myself in areas where I had little experience and expertise. Another lesson I learned is how much public health improves the health and wellness of a community. If a hospital prioritizes their public health departments, there could be a lot of prevention of disease and injury in those communities.
What advice would you give?
It's okay to take on projects and opportunities that you think don't directly correlate with your intended career path. I was a little hesitant in the beginning to take an internship at a public health department when my intention was to pursue clinical nursing. I've learned so much about all aspects of public health and how closely connected this department is to the nursing field. All areas of healthcare interact significantly, so it's extremely helpful to have a well rounded area of experience and expertise. Also, talk to everyone and make connections! Networking is SO important, so say hello to everyone you come in contact with and tell them your career goals. You never know when a connection will be made for a potential future job.
Career Connections