Alexandra Anaya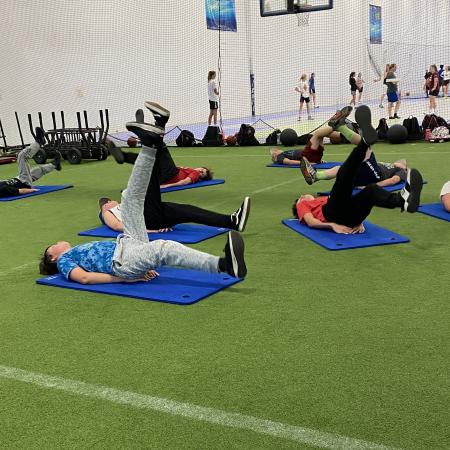 Responsibilities
At Ignit I was given the opportunity to work with a large variety of individuals. I led performance workouts for young athletes, led HIIT style classes for adult members, and worked with a special populations class for individuals with Parkinson's Disease. In addition to leading and writing workouts and programs, I was able to gain experience with scheduling. I wrote the schedules for employees as well as coordinated team practice and performance schedules. There were routine cleaning duties such as cleaning equipment, vacuuming, and taking out the trash that I was responsible for as well during our downtime. I helped to manage our social media platforms adding daily content to our various accounts. With these changing times due to COVID-19, Ignit implemented virtual classes via Zoom which I was also involved in.
Accomplishments
My greatest accomplishment from my experience would be successfully running the NeuroFit program for individuals with Parkinson's Disease and building great relationships with each of these members.
Learning experience
The greatest lesson I learned from my experience was to always be willing to adapt. The Coronavirus caused a lot of changes to happen in businesses such as this and we all had to step up and be willing to work more or do more when people were forced to quarantine or cram a whole sports season into a few weeks.
What advice would you give?
Be willing to try things outside of your comfort zone and that you never thought you would be interested in doing. You might find out it is what you enjoy doing the most!
Career Connections