Allie Dennstedt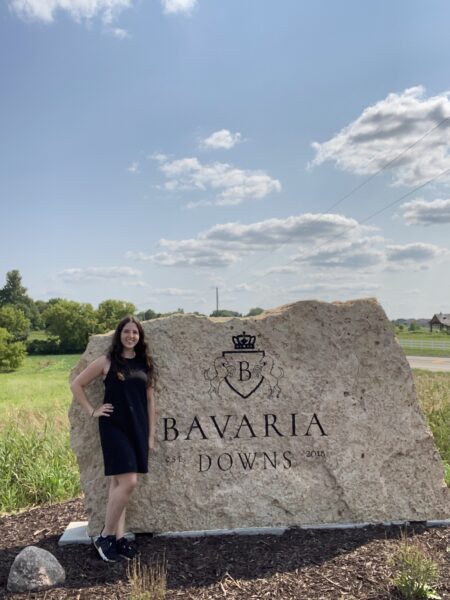 Responsibilities
My responsibilities as an event attendant at three different wedding venues can vary but the goal is the same: assist with the day of preparation for the clients weddings. This almost always looks different depending on the client. Depending on the day, I help set up provided decor, do venue up keep inside and out, run rehearsal, greet guests, assist with the ceremony, and tear down. A main responsibility is to be around for the client the day of, to help them with whatever comes up.
Accomplishments
My greatest accomplishment so far was closing an event. I was completely in charge of seeing the reception through for the night and making sure the venue closed properly. It was a huge responsibility to be the face of the venue and make sure that the rest of the night went smoothly.
Learning experience
A major lesson I have learned through this experience is patience and making things happen. A wedding day can be very stressful for people and can bring out interesting personalities. I have really learned to be a calm presence in the face of chaos and be patient with those who may be struggling. Making things happen, that may not seem possible, is harder than it looks but can be manageable with the right kind of communication which is something that I have taken away from this experience.
What advice would you give?
Dive right in! It can sometimes seem so hard to find what you may be looking for in a future job/internship but as long as you look hard and be confident with yourself you will find the right fit. Don't sell yourself short!
Career Connections