Andrea Hobbs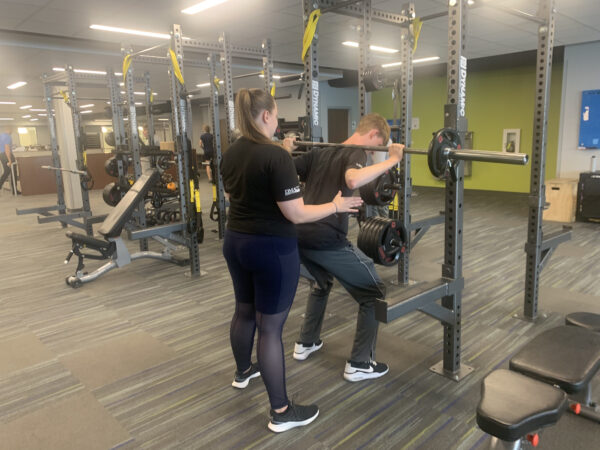 Responsibilities
During this internship I was responsible for co-leading small group personal training, creating daily workouts for the members to access on the SugarWOD app, one on one personal training, work with health and wellness leads to program, design, and market the summer youth programs, and conduct surveys for member participation in group fitness to develop the upcoming fall schedule.
Accomplishments
My greatest accomplishment was being able to work one on one with clients in personal training. I designed a program for a client, and at the end of the internship the client had told me that she has seen results within her own training and goals. Being able to have clients recognize themselves that they are seeing the changes is the most rewarding.
Learning experience
My greatest learning experience involved working with multiple different people. I was able to learn different styles of personal training from each of the personal trainers at the gym. This has helped me in creating a style that works best for me and ways to adapt my style for every client.
What advice would you give?
My advice would be to not be afraid to try something new. Taking every opportunity to try new things will increase your knowledge and experience in the field. There is no harm when trying something new. Being able to relate to clients that you have done a specific movement or tried a new thing will show them that you are willing to do what you are giving them for an exercise program.
Career Connections