Andrew Huerta-Musil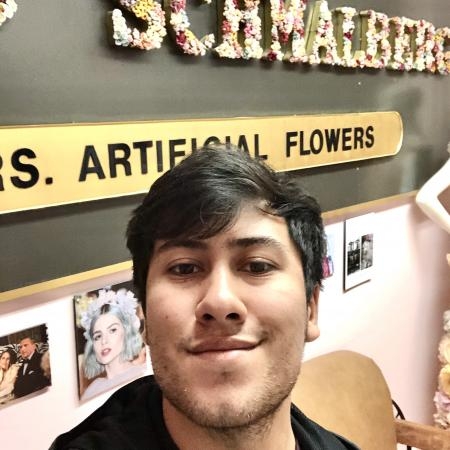 Responsibilities
As an Associate Designer/Intern I learned about the production process of a semi-couture brand. I helped to manage the website and PR email and took behind the scenes footage. I assisted in the Fall 2020 Production and photo shoot. At the fabric trade show, I sourced local fabrics, trims and findings. I assisted with the Trunk Show setup at Essex House. And as added bonus, I got to see a lot of the production of Flowers at M & S Schmalberg.
Accomplishments
I think finding my way around New York for the first time and keeping track of all the local places where we source from was one of those tasks that took a while to master, but it has been very rewarding to become more efficient at my job and make connections at the same time. I also gained first hand experience, which changed my perspective of the fashion industry and I got to feel like what I was doing was truly beneficial to the company.
What advice would you give?
Always remember that your faculty can be a great resource for finding possible connections, so don't be afraid to ask for help. I had almost given up on finding an internship until my Illustration professor went out of her way to help me get this internship. I will forever be grateful for her kindness.
Career Connections