Bella Wrobleski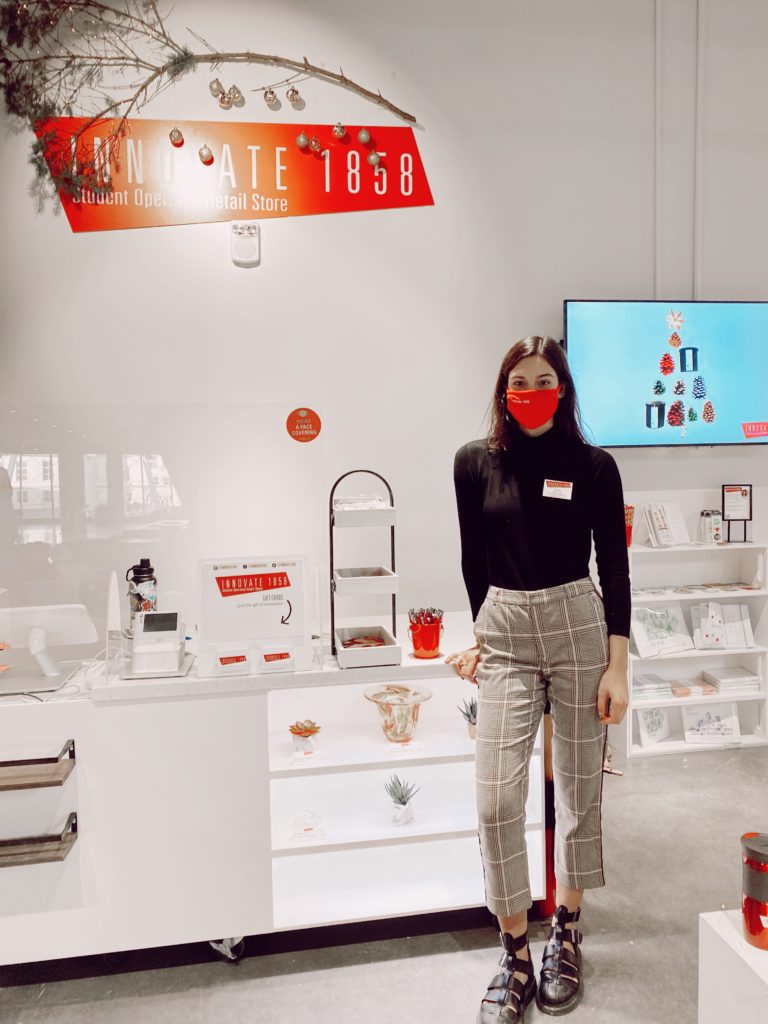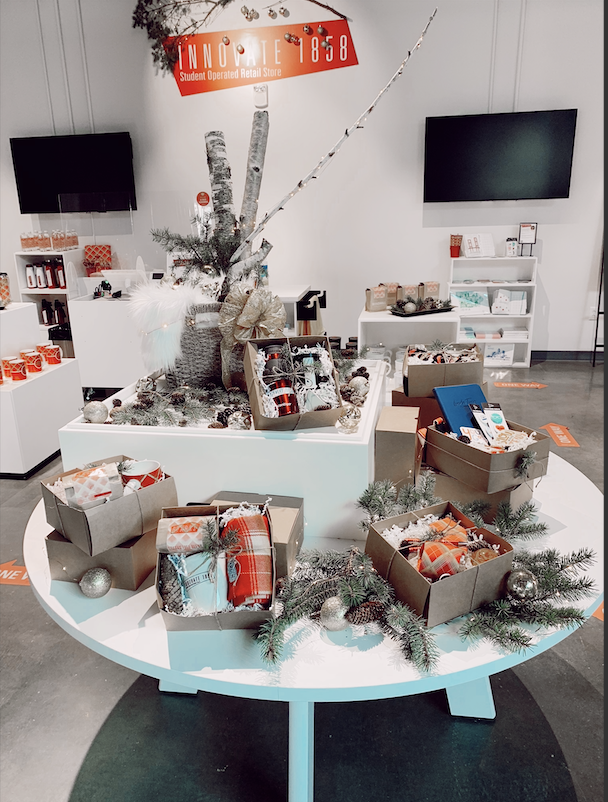 Responsibilities
At Innovate 1858, I am the Marketing Manager Intern. Some of my responsibilities included managing all social media accounts (Instagram, Twitter, Facebook), create marketing strategies, producing flyers, creating photoshoots, and creating and executing a marketing calendar for the holiday campaign. Everyday is different and many new things would pop up on us but working at the store and watching over the sales staff has taught me a lot about leadership and management.
Accomplishments
Thus far my greatest accomplishment has been working through COVID-19 and create three social media handles for the store from scratch. When I first accepted this internship the store was a start up and still under construction. I was given the task of creating the first weeks content for social media. I decided to create a countdown post until our opening day. This would get the world out about who we are, what we are selling, and get students, faculty, and staff excited to shop. After the countdown I became in-charge of all the accounts. It has been great given this trust from my employers and be able to be as creative as I want with social media.
Learning experience
The greatest lesson I have learned is that asking questions and stepping up to be a leader is extremely beneficial. In the beginning of my internship I did not know that much about marketing. I asked so many questions to my boss, mentors, and other interns. I really wanted to make sure I got a well-rounded education on marketing. Also, step up and show that you are there to work and learn. As a manger I always wanted to make sure the sales staff's opinions were being heard. I made sure to ask them what they thought and then would relay that to my boss. It was great to be able to connect with the staff but also show leadership skills.
What advice would you give?
My advice for others would be to do research before your internship. If you are stepping into an internship with not as much knowledge as you think you need, look things up. I did not know that much about marketing or the way it is done. Reading articles or websites before my internship started really helped me be able to contribute to the team right away and come up with new and exciting ideas to get the word out.
Career Connections