Berch Fritz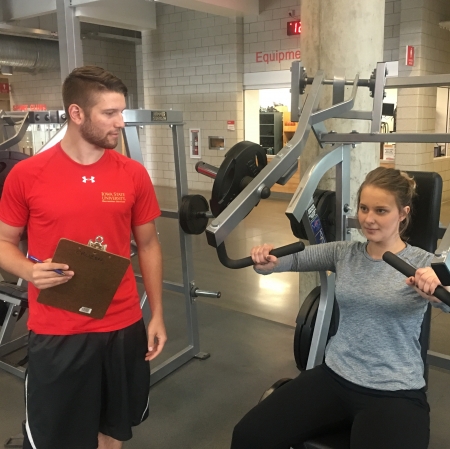 Responsibilities
I was tasked with several duties during my internship. I was responsible for conducting fitness assessments for new clients and developing specific and appropriate exercise prescriptions based on their individual needs. I was responsible for assisting and developing the new roles of our fitness center attendant positions as well as training them in those roles. I created proposals and pitches to purchase new equipment to be utilized by all patrons as well as developed new training procedures. Day to day tasks included; scheduling of employee positions, supervision of student employees, various project work, and assisting professional staff with any tasks/projects.
Accomplishments
My greatest accomplishment would have to be seeing a patron who had a cardiac episode in our facility come back in to start playing basketball again. Because of our staff training that was developed we were able to save this patrons life.
What advice would you give?
Don't be a one trick pony. In this position I had many roles that demanded skills in client relations, management, administrative, marketing, creativity, and even emergency response. Learn several different skills to make yourself a valuable asset to any team you are a part of. Be ready to do it all and be a jack of all trades.
Career Connections