Bernadette Dadds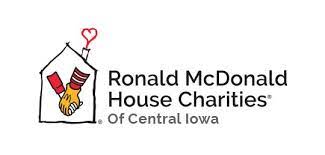 Responsibilities
During my internship, I have helped assist volunteers getting signed up for their shifts, given tours of the house to the volunteers, helped families get checked into the house, entered in volunteer hours, volunteered during the fundraising events, took referrals, updated house welcome binders and policies
Accomplishments
My greatest accomplishment would have to be when a family came up to me saying how much they appreciated all the support we had given them during their stay. Having a family come up and say this to me made me feel like what I have done has been making the smallest difference in someone's life. Ronald McDonald House Charities has helped so many families over the past several years and knowing I am a part of that make me proud of all the work I have put in.
Learning experience
The greatest lesson I learned is that no matter the situation someone is going through, knowing they have a support system will make them feel better by knowing they have someone who cares. Another lesson I learned is that being an HDFS major, you have to deal with some heavy concepts, and those concepts will take place during your internship, but they will be one of the most important learning experiences you will go through. Lastly, COVID-19 has a big effect on the families staying with us because they are coming from medical facilities. We have regulations that families have to follow, which means sometimes their children or relatives can't stay with them. I learned that, at first, families are frustrated with the guidelines set up, but the best thing to do is provide them with alternatives and remain patient with them.
What advice would you give?
Never be afraid to ask questions; asking questions is how we learn. If you are unsure how to handle a situation, have someone walk you through the process. HD FS majors deal with a lot of heavy topics. Never be afraid to talk to someone about it after you're done handling a difficult situation because this will help your overall well-being in the end.
Career Connections