Boon Hong Keng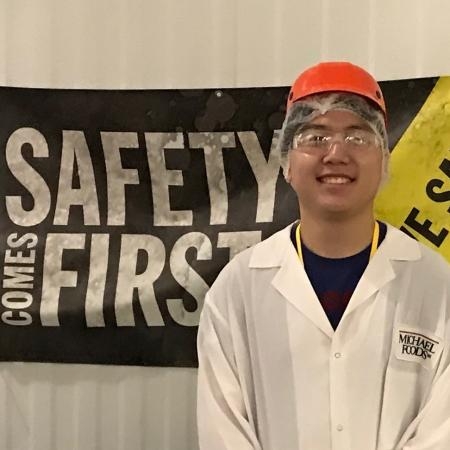 Responsibilities
The responsibilities included professional presentations, auditing of facilities using company policies, data handling of experiment results, report writing for those experiments, reviewing of articles, clerical work such as organizing food labels, communicating with partner facilities about their updated labels, writing of SOPs and SSOPs and review of HACCP/Safety plans during audits with facilities.
Accomplishments
I learned how to audit facilities using the company's policies and standards. I was able to run an experiment independently and report results to my bosses by myself confidently. I was able to witness the different production sites and locations while I was auditing these facilities for the company's annual audits.
What advice would you give?
Never give up in finding an internship. Go to career fairs and talk to as many people as much as possible. Go and try anything that interests you and to never be demotivated by other people's accomplishments. Find research areas outside of your field and learn new things along the way.
Career Connections