Brady Beal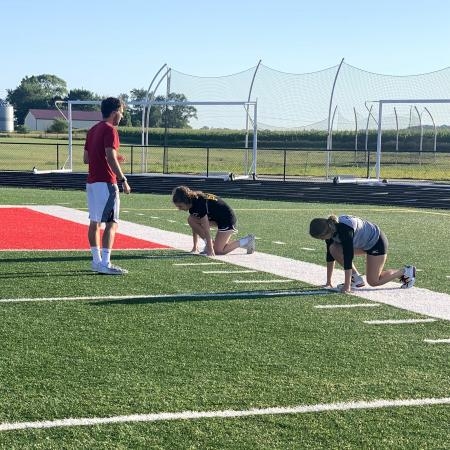 Responsibilities
Being able to coach warmups, drills, lifts, and cool downs. Set up and pick up equipment. Knowing how to program for speed drills and in the weight room.
Accomplishments
The ability to lead a group on my own and run it start to finish with confidence.
Learning experience
Learning how to perform a summer speed and strength training. It was a very helpful way to balance the speed side of training and then throwing on the strength part was a very eye opening thing to me.
What advice would you give?
Ask Coach Lundt and Coach Moore a lot of question. Both coaches were very knowledgeable and always loved to help you out.
Career Connections