Brandie Heller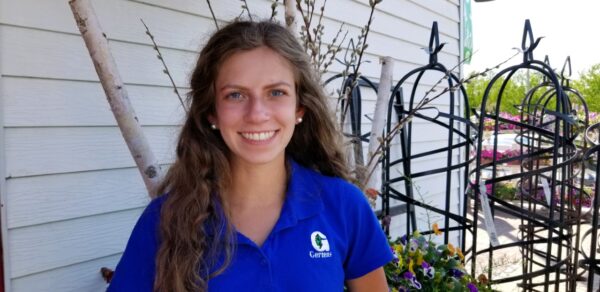 Responsibilities
Throughout this summer I had numerous responsibilities for the Retail Management Intern position. I worked at the customer service desk returning items, taking phone calls, and helping with scheduling. I also helped in the online and curbside department for a week where I helped process orders and pull merchandise for customers. I also spent a week at Gertens different warehouses where I received new merchandise for the store. Another department I spent time in was the merchandising team, with this I helped create new labels, organize and rearrange merchandise, and stock products. Throughout the summer I worked with management to communicate my observations of the store and how the employees were interacting with customers. I created spreadsheets to compile my observations as well as creating a new script for our rewards program.
Accomplishments
My greatest accomplishment was having posts I created all on my own on Gertens Instagram account. It was rewarding to see my hard work on display for all of our customers and employees.
Learning experience
The greatest lesson I learned this summer was how to be adaptable. With retail, especially in a greenhouse the business is so dependent on how many customers are there. Gertens had an unusually slow June because of the extreme heat we experienced so I didn't get to do some of the jobs that were on my schedule. I had to be adaptable and willing to help in other areas where I was still needed. It was important for me to adapt and make the best of the situation so that I could still learn and help.
What advice would you give?
My biggest piece of advice would be to have an open mind. When applying for internships make sure you apply for many different options, the more options you have the more likely you will receive a job that fits you and your skill sets. You may not get your dream internship but thats okay because no matter where you end up you will learn so much.
Career Connections