Brandon Caligiuri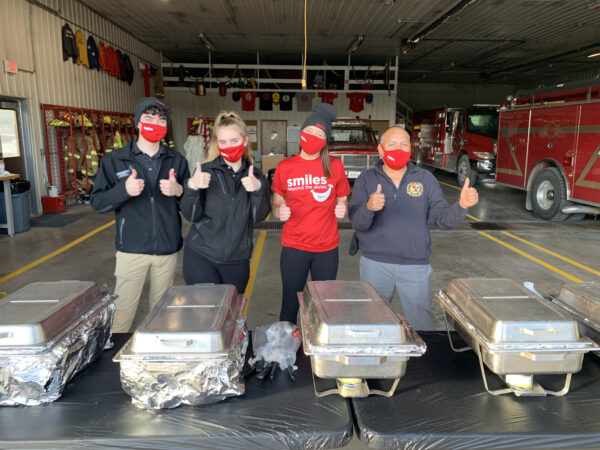 Responsibilities
My position as Catering Manager makes me responsible for setting my department's standards for food production, customer service, appearance, and profits. I talk directly with customers wanting to use our services and provide them with invoices that once approved are used by my departments in preparation for their event. Maintaining our clients from all over Ames and surrounding communities is a big part of my job. My department has to make sure their needs are met with the best standards and services we can provide. Profits of all the departments and charging all of our catering is another major part of my position. I have to watch our sales, labor costs, food costs, and more to make sure we are being profitable with our catering services.
Accomplishments
Tailgates for ISU home games are a huge part of our year in sales. After one game I was able to invoice, schedule, and service the ISU home game tailgates. These games have lots of moving parts such as feeding the ISU marching band (450 Guests), Jacobson VIP booth (100 guests), and tent row as well as southside white top tents (1,000 - 5,000 Guests). These events take lots of preparation, attention to detail, and communication. It is always a great feeling seeing the tailgates come together on the day of the event after all my hard work.
Learning experience
The best lesson I have learned from the workplace is to learn from your mistakes. It is always best to avoid them, but when a mistake is made you need to take a step back, evaluate the situation, and find your solution. I have also learned a great deal about costing and labor percentages. I have to take money into an account for everything I do in order to be a profitable service.
What advice would you give?
A workplace can not function without strong communication lines. In my industry, there is a lot of moving parts with different vendors, co-workers, clients, and much more. Having the ability to keep track of all your progress, notes on past events, and standardizing your lines of communications will set you up for success. Also, be confident in your work and realize that it is always good to ask questions, but also know to be a leader in the field you will need to know how to work through situations that arise and start making your own decisions. These are all key factors to being successful not only in the Hospitality/Event field, but any field you go in.
Career Connections