Caroline Orlin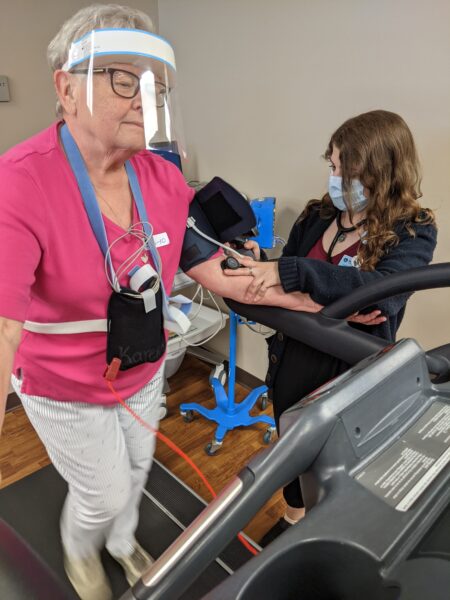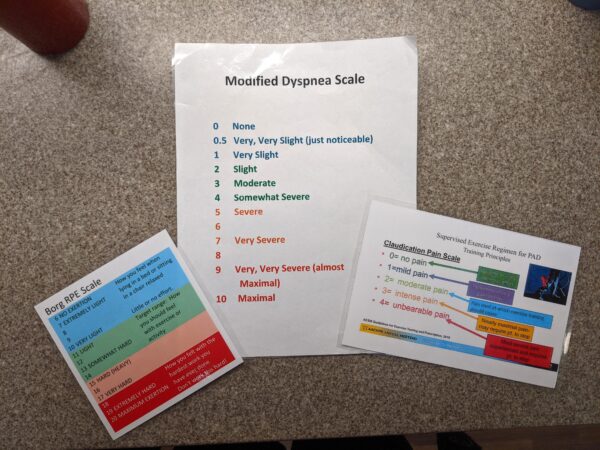 Responsibilities
During my time in Cardiac Rehab at Mary Greeley I was expected to follow 1-2 patients per class. An average day with a patient could consist of: - Hooking the patient up to the heart monitor and tracking their heart activity throughout the exercise period. - Taking a resting blood pressure, a peak exercise blood pressure, and a recovery blood pressure. - Leading various warm-up exercises (weights, TheraBands, and stretching). - Asking for the patient's RPE (rate of perceived exertion) on a scale of 6-20, their RPD (rate of perceived dyspnea - difficulty breathing), their pain due to PAD (peripheral artery disease) on a scale of 1-4, and/or using a pulse oximeter to determine oxygen saturation during each exercise interval. Other responsibilities included: - Cleaning after each class and at the end of the day to comply with COVID-19 sanitary precautions. - Updating exercise prescriptions. - Overlooking patient charts and EKG tracings to identify any abnormalities.
Accomplishments
My greatest accomplishment from this internship would be completing and becoming certified through the American Association of Critical-Care Nurses' "Essentials of ECG & Dysrhythmia Monitoring" continuing education course. This course taught me how to identify heart rhythms, dysrhythmias, pacemaker malfunctions, and how to properly respond to each of them.
Learning experience
One of the greatest lessons I learned from this experience is that everyone has a story to tell. No matter the age difference, you can always find something to connect with someone about. You become very close to some of your patients and you get to know them on a personal level. These people go through dozens of emotions and stages of grief throughout their diagnosis, rehabilitation, and recovery periods and it is just as much your responsibility to help them emotionally as it is to help them physically.
What advice would you give?
One piece of advice I would offer an incoming student would be to not shy away from new experiences. If you are given the opportunity to try something new and/or out of your comfort zone, don't wait until you're almost done with your degree to try it. Seize every opportunity! Another piece of advice I would give would be to learn how to advocate for yourself because there won't always be someone there to do it for you. Go ahead… brag about everything you've worked hard to accomplish!
Career Connections