Chloe Shepherd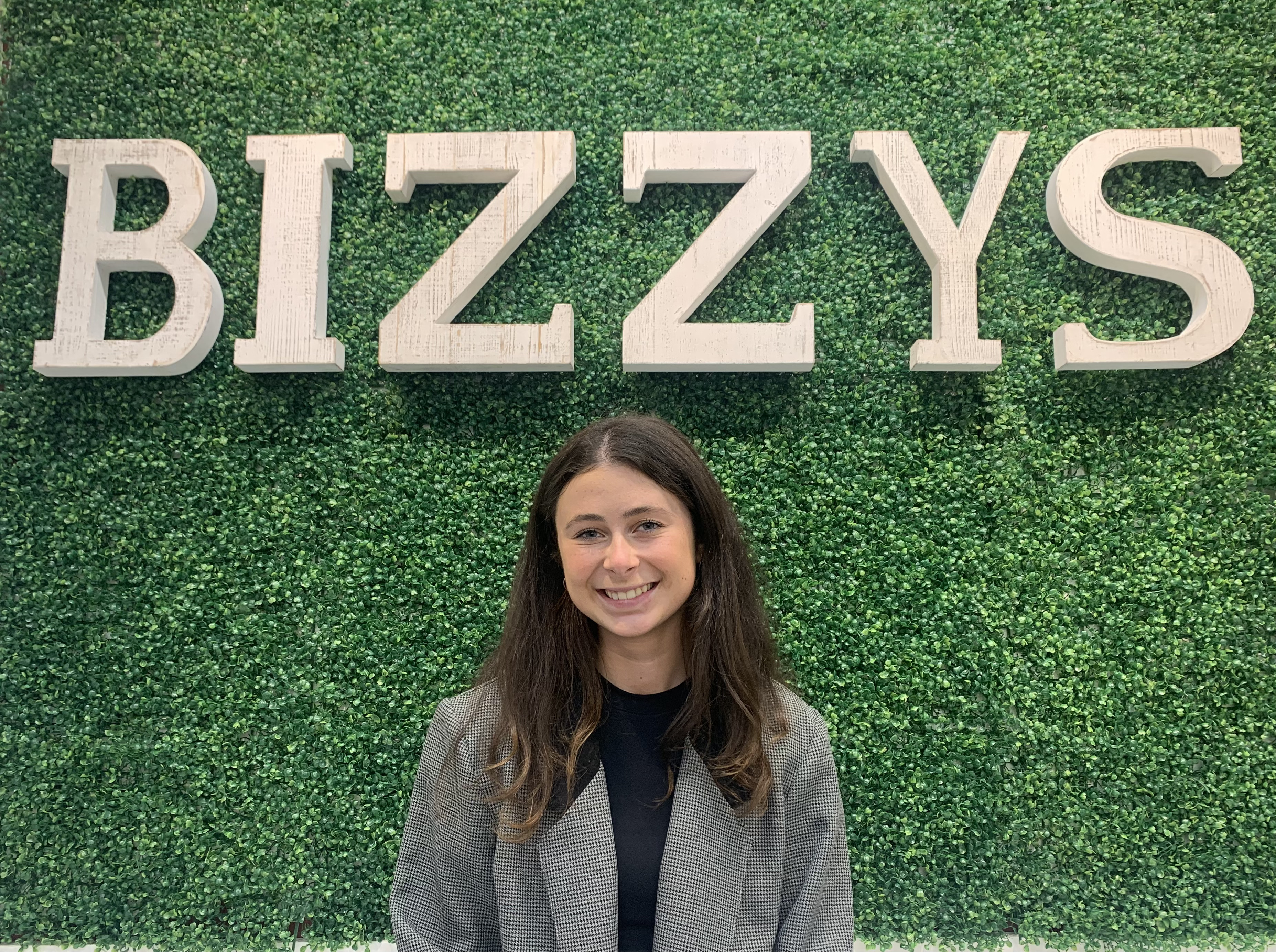 Responsibilities
During my internship I was responsible for running the Bizzy's TikTok account. I was assigned to create one TikTok a day and had a goal to reach 1,725 followers. I really enjoyed having creative freedom and being able to collaborate with my coworkers to create the best TikTok content possible. I was also in charge of making different displays in the store. This included finding the most effective ways to display new product and creating different displays for different holidays. I also was given the opportunity to style and model the boutique's clothing. I then would take pictures that would be used on the store's website and Instagram account. Invoicing was another responsibility I was given. I used the company's Facebook account to reach out to wholesale customers and give them any assistance they needed with their purchases. After invoicing, I would help with getting packages ready to be sent out to the customers. Training new hires was also something I was able to do during my internship. I really enjoyed training and making new connections with them as well. Another part of my internship was helping the owner get ready to open their second store location in Altoona. This was a really rewarding experience and I learned a lot about what goes into opening a store.
Accomplishments
My greatest accomplishment during this internship was meeting my goal of posting a new TikTok everyday. This took a lot of creativity and planning. I had to make sure that I had enough content created ahead of time, if I wasn't going to be at the store for an extended period of time. As my internship went on, I became a lot more comfortable with executing my ideas and my confidence grew as a social media content creator. I loved being able to include others in my videos and was also able to grow my connections with my coworkers through this.
Learning experience
A big lesson I learned from this experience is that there are so many things that go into running a business, even a small one. All of my coworkers had many important jobs that they had to get done. I quickly realized that everyone that worked for Bizzy's played a key role. Whether it was pressing designs onto shirts or organizing the warehouse, every task was important to the success of the business. Another important lesson I learned is that everyone I meet has something that they can teach me. Everyone has things that they're really good at and they also have areas in which they could improve. Being open to taking advice and learning from others is the best way to better oneself.
What advice would you give?
My advice to future students is to take initiative. In a small business like Bizzy's there is always something that you could be doing. Whether this is making displays, cleaning the store, refolding merchandise, or helping customers. It's better to just take the initiative and do those tasks without be asked to. Experiences are what you make of them, and you're only going to get as much out of something as you put in.
Career Connections