Claudia Cowie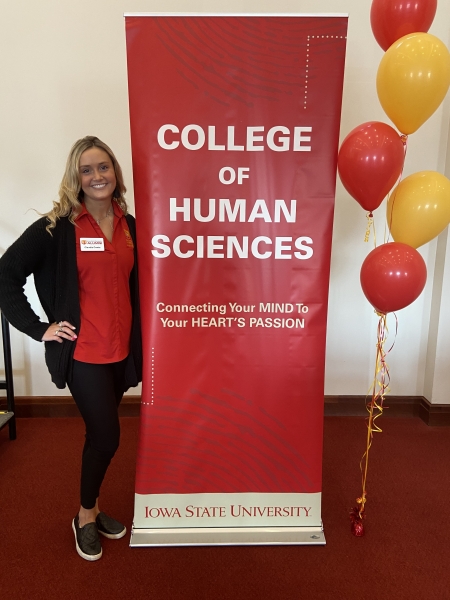 Responsibilities
At the Alumni Center, I work a variety of events that require different expectations and tasks. Depending on the size and type of event, I could be working at a fast pace environment, whereas some events require more leisure time. Each event includes setup, teardown, and working at the physical event. Weekends are always a busy time at the building, which means working events early in the morning until very late at night. I am responsible for assisting with managing events, meetings, and conferences in the Alumni Center, and managing the building during weeknight and weekend events.
Accomplishments
My greatest accomplishment from the ISU Alumni Center is all the hands-on experience and skills I have gained in an event-related field. This experience has helped me grow personally and professionally, allowing me to confirm my passion for my field of study. I know everything I have gained through this position will stick with me in my future career path.
Learning experience
I have learned that as an event planner, you still have the right to say no! It is important that the client's needs fit with the event venue and sometimes what the client wants isn't allowed at the Alumni Center. It can be very frustrating or difficult to deal with, but clients can choose a different venue where their needs can be met, and you don't have to put yourself through extra stress or drama.
What advice would you give?
Never be afraid to ask for help! This position has taught me so much, and I am continually learning. I love being in an environment where everyone is willing to lend a helping hand, and knowing the staff I work with on a more personal level is essential, especially when there are more significant events to set for, and I may have questions.
Career Connections