Cristina Franco-Olvera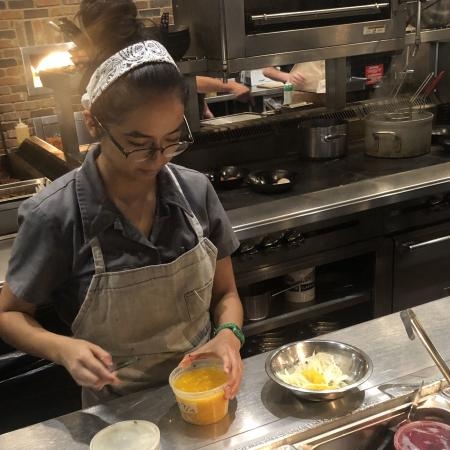 Responsibilities
Line Cook This entailed the set up and break down of a station that was responsible for cooking select menu items to order. Depending on the day and the station this could mean chopping vegetables, preparing garnishes, making pizzas in a 600 degree oven or sauteing full entrees.
Accomplishments
Everyday was an entirely new challenge you could conquer. When customers were happy with their food and made it a point to let you know, that sense of pride in your work is like no other.
What advice would you give?
Approach your internship with eagerness. You will learn more and reap more benefits with a positive attitude.
Career Connections