Daelynn Coppinger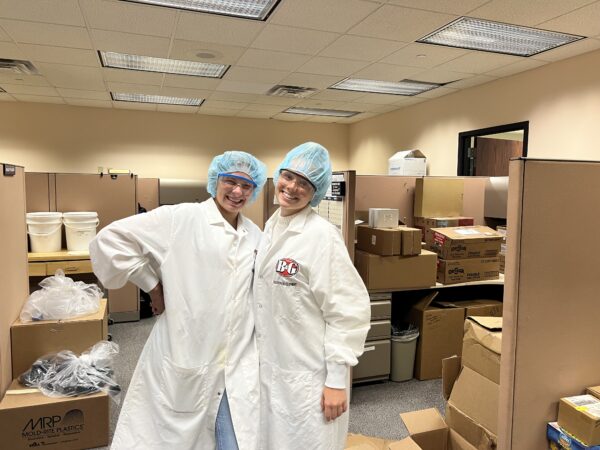 Responsibilities
Assisted in drafting, revision, & plant standard operating procedures. Acted as a liaison between the Production, Distribution, Sanitation, Maintenance, & Quality Departments. Participated in & prepared for in-plant food safety & quality inspections. Performed investigative environmental swabbing of critical production equipment & areas. Followed GMP & HACCP guidelines, maintained sanitary conditions & ensured that product quality was maintained. Worked alongside Product Development employees, making new spice blends, calculating bulk index & serving size, and performing shelf life studies.
Accomplishments
My greatest accomplishment is gaining the respect of the members of the quality team in order to be trusted to complete essential projects to improve our department. This has helped me to gain so much confidence in myself to be successful within this industry.
Learning experience
I learned how to expand my professional network by building relationships with coworkers within my department and other departments. I gained a substantial amount of food safety and quality knowledge within the spice industry. I also came to understand the utilization of SOPs, HACCP, and GMPs in a food processing facility.
What advice would you give?
Embrace every opportunity that you can! There are so many great resume builder and networking opportunities that are so important to take advantage of in order to grow your professional skills!
Career Connections