Danielle Elliot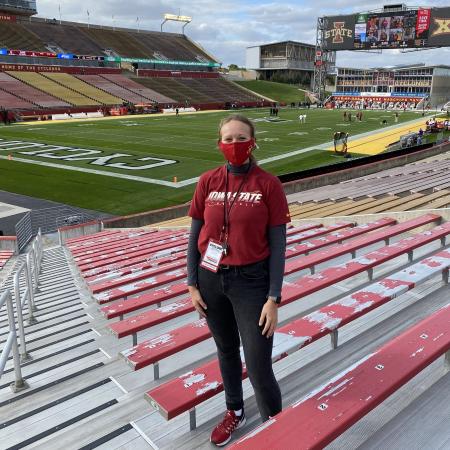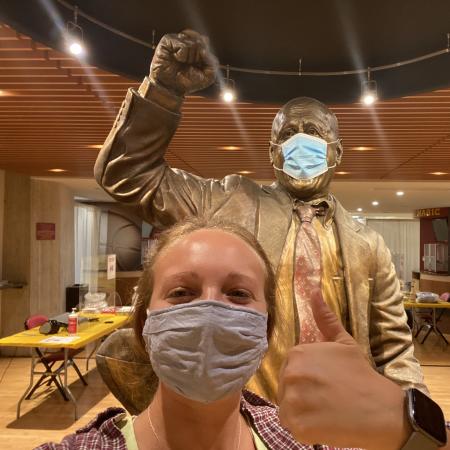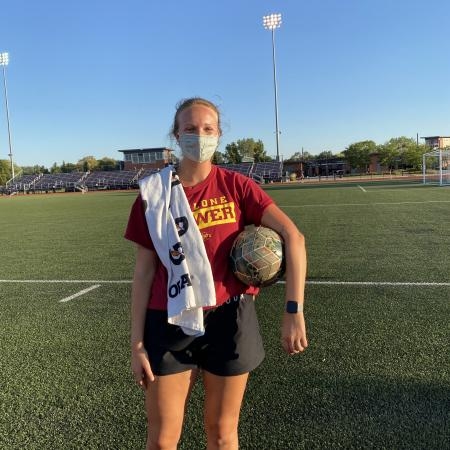 Responsibilities
Job duties included set up, tear down, and day-of operations and supervision for Iowa State athletic competitions and special events taking place at Iowa State athletic facilities. Recently added responsibilities included opening the Sheman Building over the weekends for Brunnier Art Museum attendees and locking and unlocking the COVID-19 Testing Center located at Johnny's in Hilton Coliseum Monday through Saturday.
Accomplishments
My greatest accomplishment over the course of this internship was earning "Intern of the Game" honors for both of the first two home football games. This is a peer-voted honor, so it felt good to know the other interns appreciated my hard work.
Learning experience
The biggest lesson I learned from this internship relates to communication. One should never assume what the other person may or may not know. It is much better to over-communicate than to make assumptions and, potentially, a mistake. Communication is so important, but especially important when working with a team of people as I was.
What advice would you give?
My advice for future students is to start looking for experience right away. While you may not be able to get an official internship until later, there are endless ways to gain experience and boost your resume through student organizations on campus, volunteering, or even with jobs such as working at an event venue.
Career Connections