Daric Whipple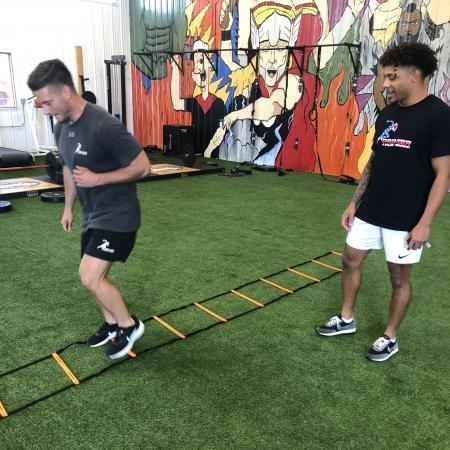 Responsibilities
Took part in the programming and instruction of athletes workout plans including weight lifting and speed and agility drills. Traveled to local high schools to deliver our performance philosophies to younger athletes. Helped to organize and clean equipment. Took part as a coach in local football showcases for upper class-men in the Iowa area for college recruitment.
Accomplishments
Seeing athletes hit personal bests after going through our program for a period of time.
Learning experience
I have learned that having a diversity in my workout toolbox will help me to be the most successful in future endeavors as well as help athletes to be as successful as they can possibly be.
What advice would you give?
My advice for future students when getting into an internship would be to make sure you stay consistent with your hours and get as many as you can as possible because your internship experience could set you up for a great future.
Career Connections