Elizabeth Benoit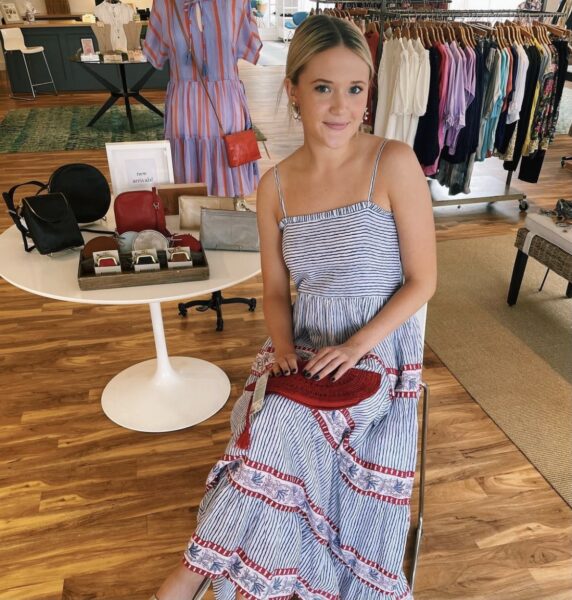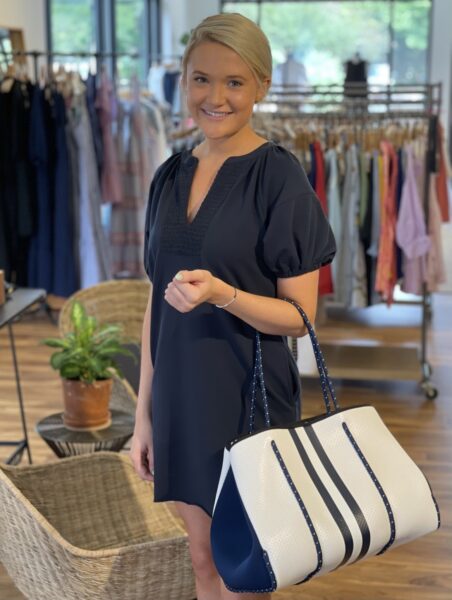 Responsibilities
My responsibilities during my internship include placing orders for upcoming seasons, running sales and order reports, looking for new companies The Wardrobe may want to work with, posting on Social Media, posing in the merchandise for Social Media, creating displays for The Wardrobe, receiving merchandise for the store, answering calls and emails, working with and assisting customers, and shadowing the individuals who are more experienced than me. The overall goal of my internship is to understand what it takes to run a successful boutique and how I would go about doing so.
Accomplishments
My greatest accomplishment during my internship experience was becoming more confident in my decision making skills. For example, if I am helping to place an order for Fall 2021 merchandise I know that if I feel confident about buying a certain piece of clothing that I should follow my instincts. Before this internship, I would have been so hesitant about making larger decisions and now I have the confidence to push for what I believe will be successful.
Learning experience
A great lesson I have learned from my experience is to never be afraid to ask to be taught something new. Last week I had finished everything I was assigned to do and I noticed the woman who does the receiving at The Wardrobe was in. I politely asked if I could watch her while she worked. She explained her job to me and even let me receive a whole order so I could remember how it was done. Just by asking her to observe her work, I learned so much! Another great lesson I learned was to take a lot of notes. I could never remember everything I learned during this internship If I didn't have notes to review at the end of each day.
What advice would you give?
Some advice I can offer to future students in my major is to soak up as much information during your internship as possible. Every single person you work with can help you grow if you allow them to. An internship is what you make it, so make it as good of an experience and as educational as you can. Ways you can do this are: asking questions, getting to know the people you work with, asking for help and offering help whenever you can.
Career Connections