Ellen Hungerford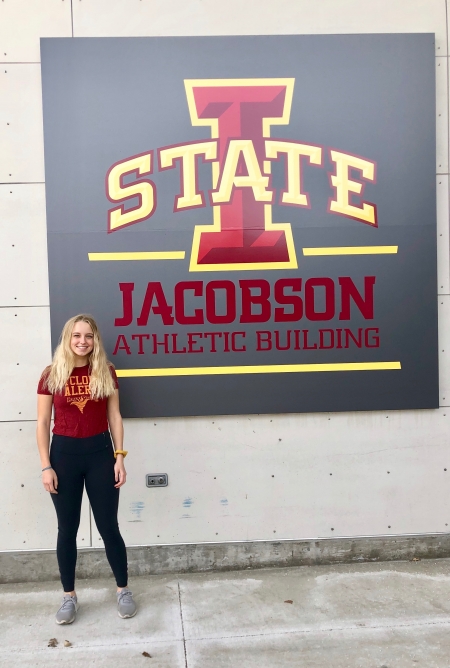 Responsibilities
This job came with a wide range of responsibilities. They were typically divided into three different sections: special events, office hours, and athletic events. At special events, I was responsible for ensuring the audio and visual aspects are running smoothly and are on time. I also served as a contact for any questions. During office hours, my responsibilities would vary. Depending on upcoming events or games, I would do different small jobs around the office to help staff members. At athletic events, it was my responsibility to ensure the premium areas were running smoothly. This included ensuring the space is set up and ready as needed, assigning the hosts positions, and being a point of contact for guests.
Accomplishments
My greatest personal accomplishment throughout this internship has definitely been gaining confidence. This has not only impacted my mindset while I work, but it has made me more open-minded towards new opportunities, as well.
Learning experience
The two greatest lessons that I have learned throughout my experience almost contradict each other. The first is that you are more capable than you might think. Just because you have not done a specific task before does not mean that you are incapable. The second is to not be afraid to ask questions, even if it may not directly pertain to your job. Most people are more than willing to help and they want you to succeed.
What advice would you give?
My advice to future students is to build relationships and connections with as many people as you can. Not only will that enhance the quality of whatever you're participating in, but it will also create more opportunities for you later on.
Career Connections