Emily Koppang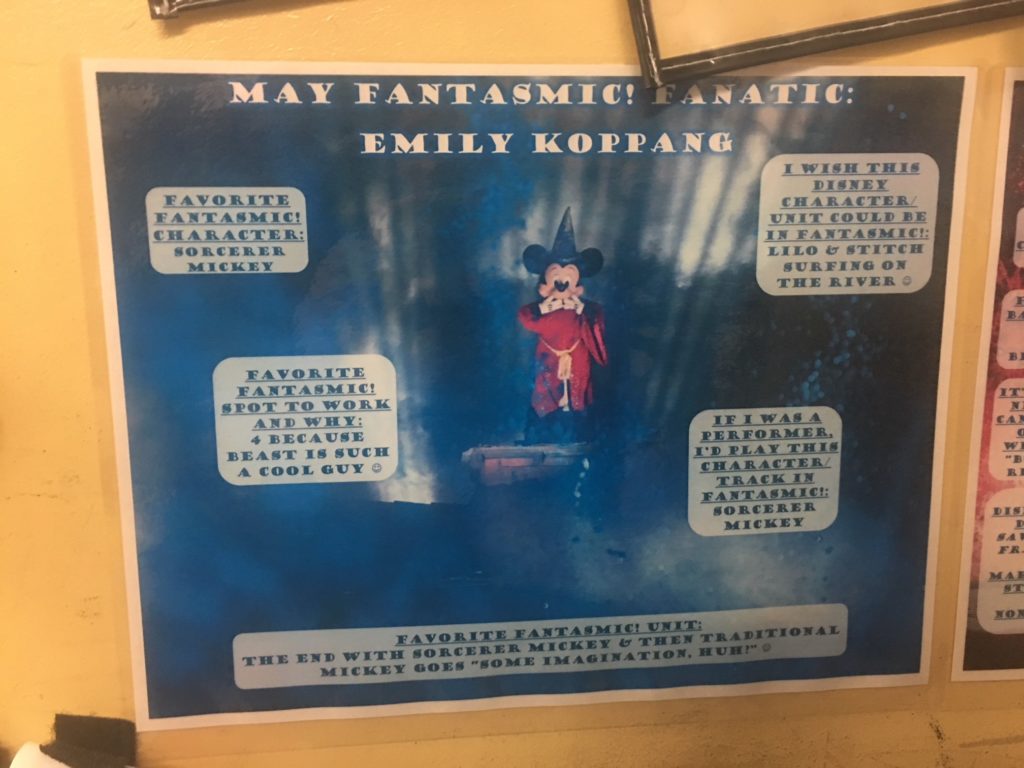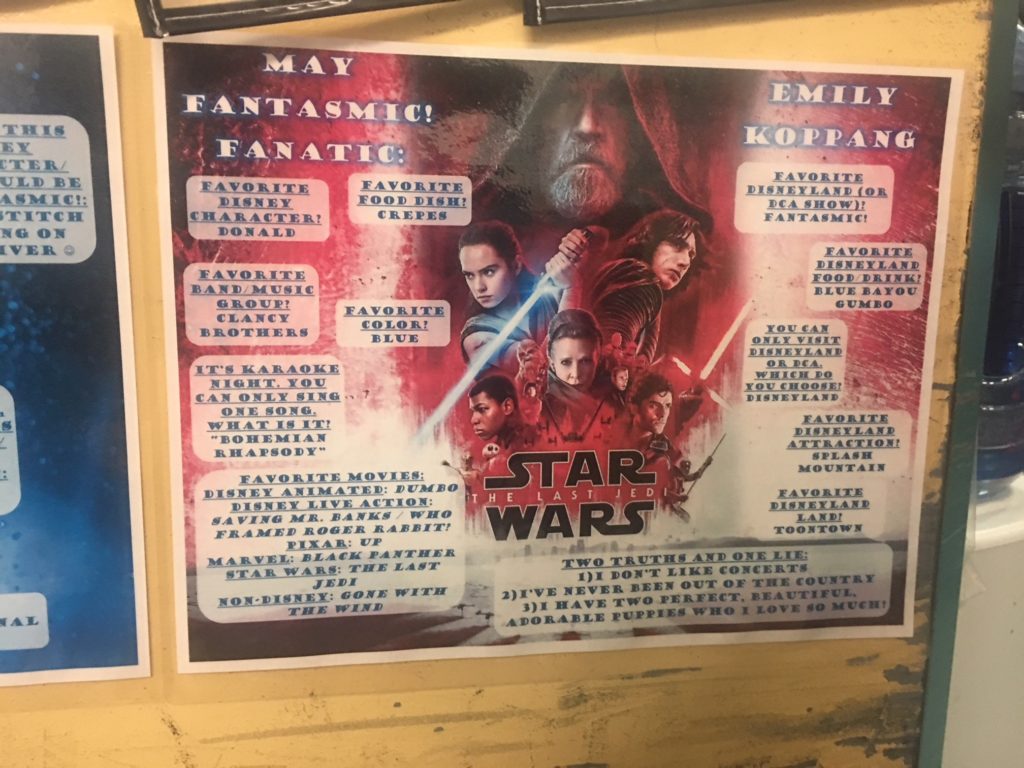 Responsibilities
I work in entertainment costuming, and in the department, I am able to work in various venues. I started in operations costuming, which works with characters that guests see in the parks. We organize, launder, and repair costumes. We also send out costumes pieces for repairs and laundry. We work alongside characters and their attendants to make sure they have everything and look their absolute best to meet with guests. I also work in the show Fantasmic!. In this venue, I am able to work behind the scenes before, during, and after the show. We prep costumes for the characters, set up everything costume related on the island, assist characters with dressing in their costumes, strike the island, organize, and send costumes to laundry. We do two shows a night, every night. It is a high stress job with multiple tasks to be in charge of, but it is the most rewarding job I've ever had.
Accomplishments
I have been recognized by my senior trainer in Fantasmic! for exceptional work during the show. Even working this show is an accomplishment itself, because I have admired this show ever since I was young. It is an honor to be a part of the magic every night. I also have to opportunity to work on the new Star Wars show, March of the First Order, very soon. I am extremely honored and excited to be a part of this show as well.
What advice would you give?
Never give up on your dreams. They may be incredibly challenging to achieve, and the rewards may not be high in quantity or immediate, but they will be well worth it in the end. Also, don't put on blinders on your journey to achieving your dreams. We get so caught up in the end goal, that we forget to appreciate where we are right now. Even if what you're doing is temporary to get you to that end goal, don't be afraid to take a step back and smell the roses. It may not be the most fun you've ever had, but one day, you may be looking back on those moments with nothing but appreciation and positivity.
Career Connections