Emily O'Brien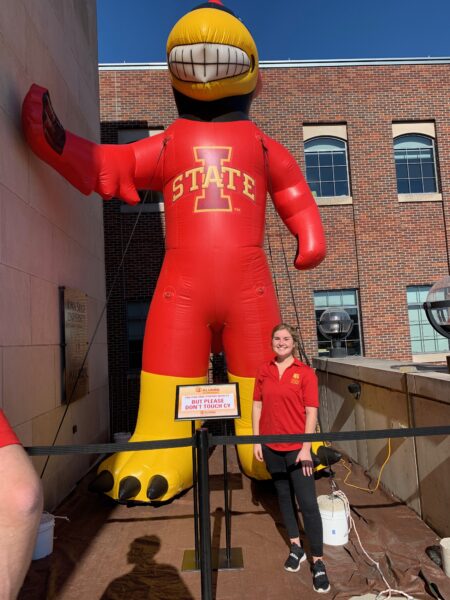 Responsibilities
My responsibilities were to manage the event staff, coordinate and plan events ranging from weddings to business conferences, run cyclone central tailgates, and work with clients on catering and other aspects of the events. I was also responsible for being on-site during the events to make sure everything ran smoothly.
Accomplishments
I would say my biggest accomplishment during my internship was coordinating a wedding ceremony and reception by myself. I was one of the first interns to take on such a big task without my boss overseeing the day of the event. This event was stressful because of all the little details that go into planning weddings and bumps that come the day of. But I am very happy to have had this experience because it proved that I could take on bigger events and succeed.
Learning experience
One of the greatest lessons I've learned is how important communication is. Before starting this internship, I thought that communicating would be easy and not very important, but after working at the Alumni Center, I learned how easy it is for details to slip through the cracks when communicating with other employees. Especially when communicating with the event staff, I learned to be very thorough with details because they don't know all the ins and outs of the event. Communicating through notes can be difficult, so it's important to have extra information than not enough.
What advice would you give?
One piece of advice I have for future students is not being afraid to be outgoing and talk to different people. You can make connections everywhere, and you never know how they will help you in the future. If you start making connections now, it will be easier to have references and find jobs after graduating.
Career Connections