Erika-Mychael Skogerson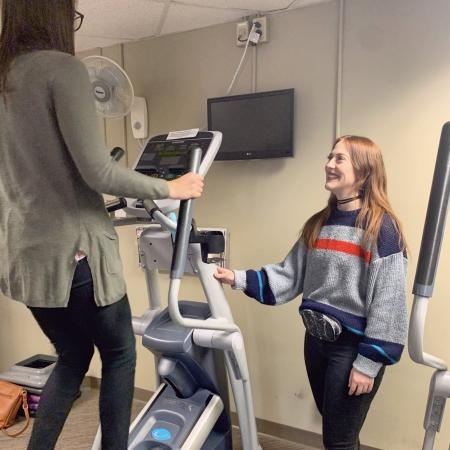 Responsibilities
- Assist with corporate screenings with duties that include: body composition, blood pressure, height and weight, and waist circumference, etc. while following HIPPA guidelines - Perform one-on-one health consultations using collected biometric data with guests: define biometrics, review individual data and ranges, and provid healthy life suggestions to improve individual data - Design, market, and teach group fitness classes
Accomplishments
I really enjoyed the marketing project the most because I got to fuse both my creative design side with my kinesiology and health skills, all while improving my communication with clients. I took my time with writing thoughtful, engaging "web blogger emails" each week as well as the overall aesthetic the campaign had.
What advice would you give?
Focus on being comfortable with clients and making this required health care protocol be more enjoyable for them, you get to meet some pretty cool people along the way who are making a real difference to the youth of Iowa!
Career Connections