Erin McDonald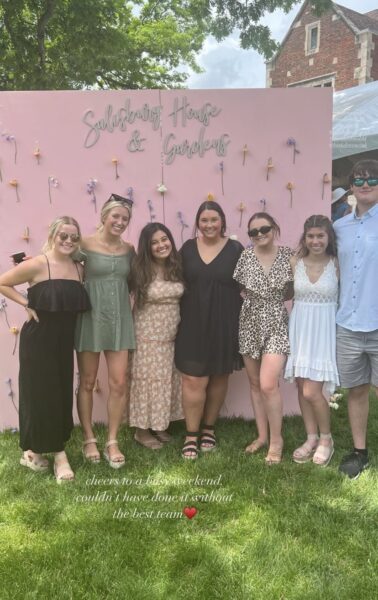 Responsibilities
I am responsible for cleaning and organizing rental items such as votives, chargers, flatware, and candles. I have learned how important this is when it comes time to pack these on the weekends. I am responsible for assisting with RSVP tracking for each wedding. This is critical to making sure everyone has a place to sit and eat at the event. If numbers are wrong, things could go wrong quickly like running out of food. I also get to assemble stationery and make many trips to the post office to mail out invitations and save the dates!
Accomplishments
My greatest accomplishment was working a 40-hour weekend with little to no experience. I worked 2 weddings and a garden party and threw myself into it. I had to stay energetic and stand on my feet all day for 3 days straight. It was physically and mentally exhausting but at the end of each day and seeing everything come together is so worth it.
Learning experience
The main lesson I learned is that hard work and attention to detail pay off. There were so many things I was able to take on and learn because of my dedication. I also learned that it is so important to work in an environment that matches you. If you aren't quick-paced and energetic, then you may not want to take part in weddings! There are so many moving parts so you have to be on your toes at all times.
What advice would you give?
Try a little bit of everything! I had no interest in weddings when I took this internship. Now, I have learned that I really enjoy wedding planning and would consider it for my future lifelong job. Instead of accepting an internship doing something you already know everything about, think about applying for one with the most area of growth for yourself.
Career Connections