Jacqueline Bliss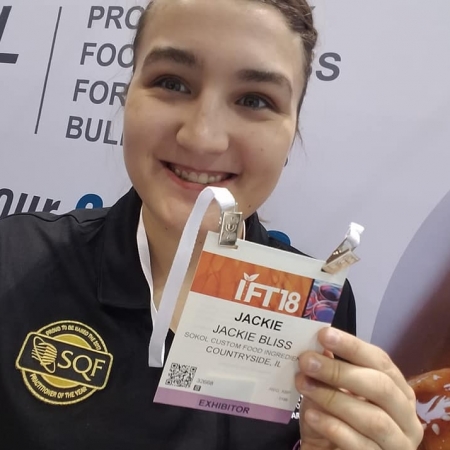 Responsibilities
I worked in the Research and Development department at Sokol and Company. My job was to formulate products and take the analytical data of these samples to make sure they were up to standards. Aside from that, I also got to watch production runs of various products and I also researched various starches used at Sokol.
Accomplishments
The greatest accomplishment of my experience was that I got to present a product I formulated at the IFT Food Expo Conference that was held in Chicago. It was awesome being able to show hundreds of food scientists a product I spent so much time developing.
What advice would you give?
My advice is to learn as much as you can during your internship. From this internship I already have a heads up on some of the courses I am going to have to take in the future at ISU.
Career Connections