Janey Furnald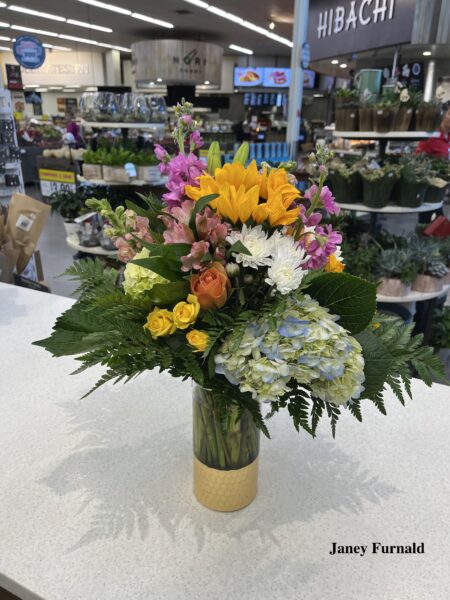 Responsibilities
At Hy-Vee, I have been working in the floral shop, making floral arrangements, and helping with weddings. This involves making bridal bouquets, corsages, boutonnieres, centerpieces, etc. Making floral arrangements can mean anything from a smaller $15 arrangement to a $100+ arrangement. My other responsibilities include ringing up customers, blowing up balloons, and taking orders over the phone.
Accomplishments
My greatest accomplishment during my internship experience is finding an internship that makes me happy. I worked at Hy-Vee before starting my internship, so having the experience has been a nice advantage. I think another accomplishment is making the customers happy and having them leave with a smile on their faces.
Learning experience
The greatest lesson I've learned is that you cannot please everyone, but you can please almost everyone. Those who you do please will let you know greatly, but those who are not pleased will let you know immensely. Customer service is always important, and a lot of people take advantage of it, but some are so appreciative and let you know.
What advice would you give?
With event management, you can do so many things and go in so many different directions. You can choose so many different event paths, and even dabble into hospitality along the way.
Career Connections