Katherine Haidvogel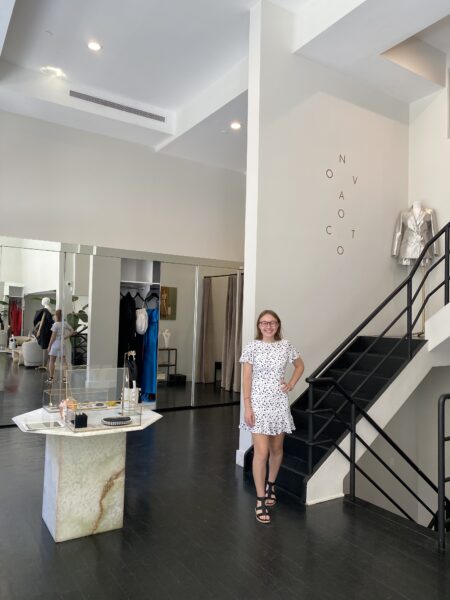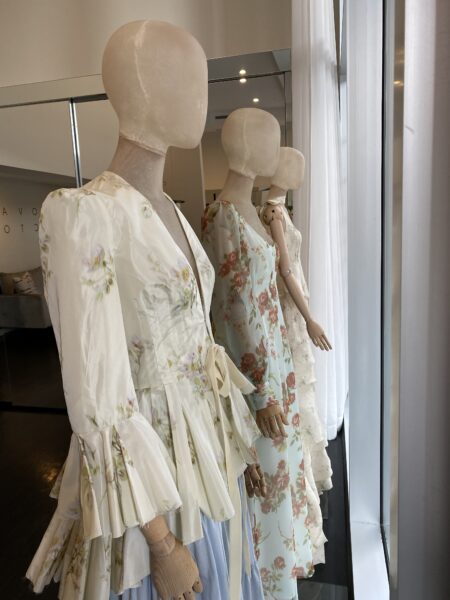 Responsibilities
My main responsibility was assisting in styling clients that came in looking for evening wear to rent for a special occasion. I also played a big role in filling orders for the e-commerce portion of their business. In addition, I had a lot of other smaller tasks such as steaming and tagging garments, organizing their dry cleaning system, and sending emails to clients.
Accomplishments
My greatest accomplishment was getting to work with the clients everyday. Taking on the challenge of finding the piece that would work best for them and their event was not easy, but very rewarding. I have become a lot more comfortable working with clients and how to adapt to each situation since each client is so different. Also, becoming more familiar with luxury brands was a huge accomplishment for me too.
Learning experience
One of the greatest lessons I learned is to step outside of your comfort zone. I did this in many ways this summer. I started working with clients right at the beginning of my internship which was a bit difficult since I didn't know the merchandise very well, but I tried to be as confident in my abilities as possible and it all worked out. I also learned that I am much more capable of things than what I give myself credit for. Not only did I think I was incapable of moving to New York City by myself but I didn't think that I would be very good at styling either since I didn't have too much experience. However, the AMD program trains you well and some things you can only be taught once you get to the job. I also learned to always ask for more responsibility during your internship because it will make you stand out to your employer.
What advice would you give?
My advice is to try and get as much internship experience as possible!!!! Make sure to use your connections as an AMD student. I heard about this internship through the career connections page and then contacted the AMD alumni who had interned at Nova Octo in the past by connecting on LinkedIn to see if it would be a worthwhile internship for me. Overall, ask people in AMD about their internships to learn more about their experience to see if it could be a good fit for you. Also, when you are at your internship, try to learn as much as you can. Even if some things you are doing don't seem meaningful, everything is a learning experience!
Career Connections