Kathryn Wingert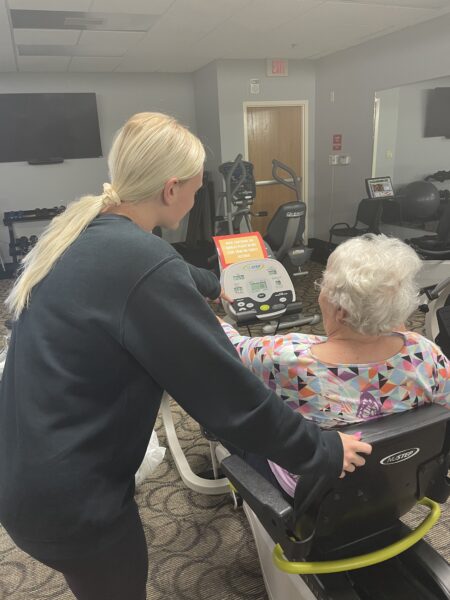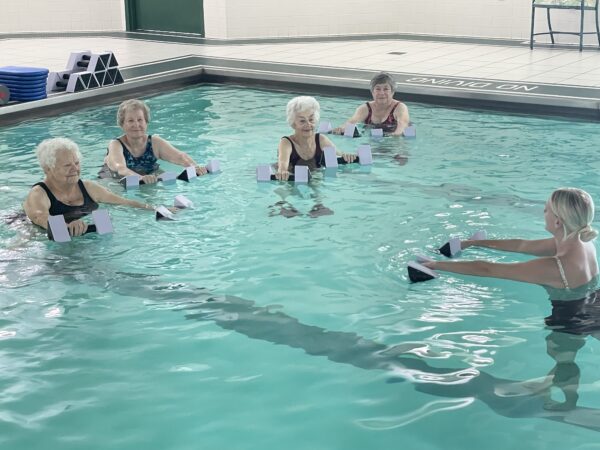 Responsibilities
The responsibilities during my internship were to teach various fitness classes to older adults, maintain cleanliness of the wellness center and pool area, perform fitness assessments, and assist in wellness activities.
Accomplishments
My greatest accomplishment during my internship was to create and implement a new exercise class within the retirement community. I have a background in dance so, I was able to create an aquatic zumba class. The class ended up being a big success and I was even able to bring new faces into the pool which was really great to see!
Learning experience
One of the greatest lessons I learned from working with older adults, is that building relationships with your clients is huge. I also learned a lot about the perspective of older adults and how to accommodate for multiple levels of fitness during group classes. Another important lesson I learned is how to stay calm in emergency situations.
What advice would you give?
My advice to future students in my major would be to do everything you can to step outside your comfort zone because the most growth happens when you are uncomfortable.
Career Connections