Kayla Klein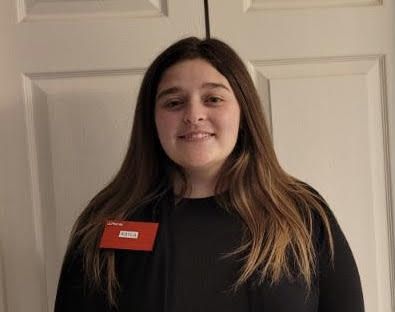 Responsibilities
At JCPenney, I am a Sales floor assistant (merchandiser). My responsibilities involve daily operations. Which would include working registers and recovery. Customer service, omnichannel and store set. My overall task every day is making sure the store looks the best it can and that everything is presented and displayed to be sold.
Accomplishments
My greatest accomplishment has been gaining confidence in myself in my desired field. This internship has shown me I can make it in this career and be successful. I am grateful for the opportunity my internship has given me and made me see that this is what I want to do for a career.
Learning experience
I have learned how to balance my work-life schedule more. I thought I could prioritize my internship first, then work on other school assignments later. In the beginning, it made me really stressed and I felt like I did not have enough time for everything. I am now at a more balanced life between the two. I'm better at making schedules of everything I have to do and when they are due. The schedule will really help keep me organized and on track with what needs to be done in a timely manner.
What advice would you give?
My advice for future students would be to do research in your interested field. Finding a company and a position that works for you will make your experience so much better. You never know where your internship could lead you.
Career Connections