Keely Tyler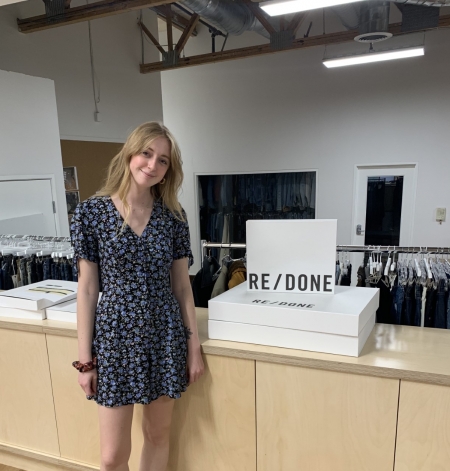 Responsibilities
In my role as design intern, I worked with the design team by shadowing and working on different projects. Some of those projects include editing line sheets, creating technical sketches, organizing information to be put into tech packs, organizing clothing and preparing it for presentation, and any other tasks asked by my supervisors.
Accomplishments
I would say my greatest accomplishment was being able to help with sketching. We do not do any hand illustrations, rather everything is on the computer. After meeting about the spring 2021 collections inspiration, we split up and created different flats to be chosen for the collection. It was very exciting to be a part of that.
Learning experience
I think becoming more detail-oriented was something that I picked up quickly while at RE/DONE. It is always best to be prepared with a notebook and pen to take notes just in case. This helps with not missing things and assists when you are learning lots of new information all at once. I also learned to be more outgoing, not be afraid to ask questions and take initiative when it comes to certain things.
What advice would you give?
Be ready for any new experience and be willing to ask questions. It is better to ask a question than to just assume you understand what they are talking about.
Career Connections