Kyleigh West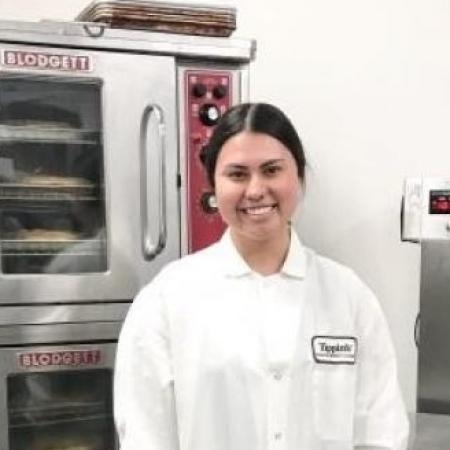 Responsibilities
I shadowed multiple departments, including the kitchen, research and development, the bakery, maintenance, warehouse, procurement, production planning, sales, and quality assurance. I learned about the day-to-day operations, and I saw what each department does. I was a part of various projects in each department, and some projects were recipe modification and development, food safety reports and testing, and helping production scheduling.
Accomplishments
My greatest accomplishment from my experience is that I got to learn food safety policies and procedures and participated in recipe development. I learned how to troubleshoot an x-ray machine, swab for cleanliness and sanitation using an ATP luminometer, and allergen protein testing. I also took part in assembling a case erector, which is something I never thought I would do. Some of my favorite moments are from when I helped develop some pie recipes with the R & D department and Sales.
Learning experience
My greatest lesson I've learned from this experience is to always be willing to learn and adapt to your environment you're in.
What advice would you give?
My advice for future students is always to be persistent and to have a positive attitude. It is not easy to find an internship, and there will be times where you struggle at your internship too, but doing those two things will pay off in the end, and you will leave your experience knowing your likes and dislikes that will impact what you will do in the future.
Career Connections