Lauren Lutz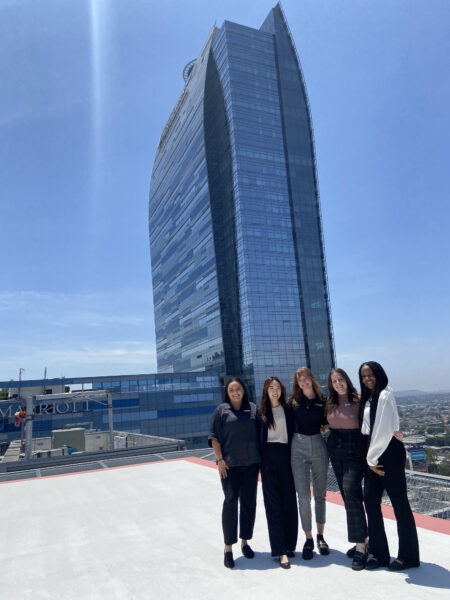 Responsibilities
For my internship, I worked as an Operations Intern. Thus, I spent time at the Front Desk, Housekeeping, and Food and Beverage / Events Departments throughout my three months. For each of these roles, my responsibilities differed. When working at the Front Desk, my responsibilities included checking out guests, helping store and retrieve baggage and mail, working as a lobby ambassador, and assisting with departures. While in the housekeeping department, I assisted in counting credits for the housekeepers, learning to make schedules, helping flip rooms through our system, inspecting rooms, making beds, and stripping rooms. Moreover, while in the Food and Beverage / Events department, I primarily shadowed the manager and learned to place orders, form the menus, manage our dining services on site, and prepare for and execute an event.
Accomplishments
I think my greatest accomplishment during my internship was learning how capable I am of holding a leadership position. Before this experience, I was doubtful about how much responsibility I could handle. However, I was really able to push myself and grow tremendously from where I began. Throughout this internship, I have learned various new skills and gained insightful first-hand experience. I am proud of how much I have developed as a leader and learned throughout the way. I hope to continue to push myself throughout my career and strive for more.
Learning experience
The greatest lesson I've learned is to be resolute in your learning experiences. Don't be afraid to ask questions and ask to learn certain things or shadow in other areas. Not everyone knows what exactly you want or what you hope to learn about, so it is important to be vocal about what you hope to gain throughout your experience.
What advice would you give?
Advice that I have from my experience for future students is to be open to trying new things and exploring different interests. Before this internship, I had a pretty narrow idea of what I wanted to do for my career and what path I was hoping to follow. However, after this experience and working in different departments, I am much more open to giving other paths a shot and broadening my interest. I think this is a great lesson for everyone to learn and to avoid accidentally holding themselves back from something they might love.
Career Connections