Lea Mukengeshayi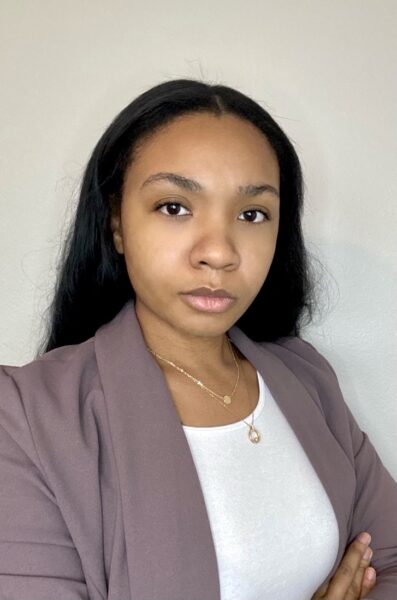 Responsibilities
During my internship I was responsible for responsible for growing the social presence of Pathways II Properties on Instagram, Facebook, YouTube, and also the P2P email distribution list. Moreover, I helped organize real estate event topics, speakers, sponsors and guests for a calendar year. I was also responsible for editing video content, managing virtual events, setting up podcasts, designing flyers or marketing content, create budgets for different events and communicate with clients. Other duties include creating master event script for day of show, cold calling potential clients, scheduling social media posts, and writing descriptive event postings. Lastly, with the guidance of my supervisor, I was responsible for planning the Living in Liberty Tour, an international event that's taking place in Dominican Republic.
Accomplishments
During my internship my biggest accomplishment was to plan the Living in Liberty Tour. The Living in Liberty Tour is an event that takes place in Dominican Republic where agents would fly and visit new properties to add to their listing and potential buyers to potentially buy a property. This was the highlight of my internship because I was involved in every step of the process. Indeed, I helped create the budget and update it, design a flyer which was the front of our marketing campaign for the event, update the website (https://www.asignatureflair.com/) for people to register, coordinate flights and shuttle with our partners in Dominican Republic and communicate with attendees to answer all their questions or concerns.
Learning experience
My internship experience polished my knowledge, skills, and abilities in the field of event management and social media marketing and taught me valuable lessons that helped me land my first full-time job. Moreover, it set a direction, a route which helped me set my career goals and objectives. I learned that working as an intern and completing imperative tasks gave me the confidence to believe in myself. I started to complete tasks, projects and even created social media campaigns, things that i never did before. The completion of these assignments created not only a sense of accomplishment but also something that I took pride in.
What advice would you give?
The advice I would give for future students in my major is that internships are an opportunity to network and build lasting professional connections. Go the extra mile to reach out and form relationships with people from other departments. You never know who could be that one connection or may have that one resource to land you your dream job. Your enthusiasm, work ethic, and positivity will be what they remember most. Additionally, you should trust yourself and be confident that you have everything to succeed. Stepping out of your comfort zone can be scary, but all it takes is a leap of faith and you should not be afraid to make mistakes as that is how we learn and grow. Lastly, I would say that everyone should do to their internships with an open mind because they will not necessarily do something that they like everyday but should see it as a way to gain all types of different experience. For instance, during my internship, I had to be responsible for the social media marketing which is not something I'm necessarily passionate about, but it was a great addition to my skill set to learn how to manage a social marketing campaign.
Career Connections