Lydia Schafer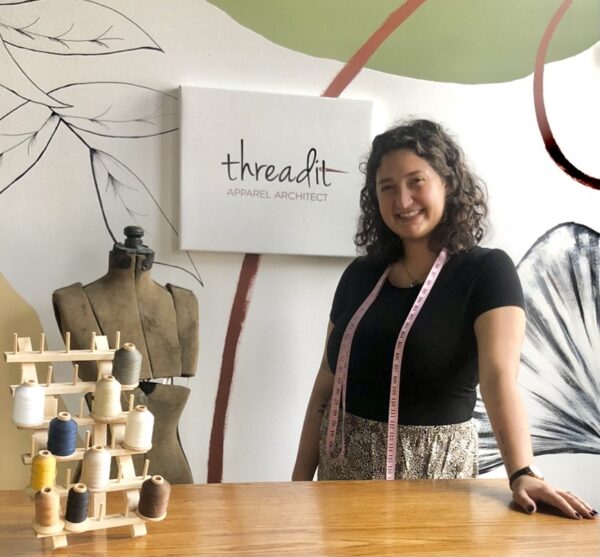 Responsibilities
The only workers at Threadit are the owner, her employee, and her intern (me). With so much to do in a business and only three workers, my responsibilities are varied and changes by the day. I've done alterations, have made small custom pieces, and have met with numerous clients for their appointments. I've also done a lot of organizing and rebranding for various documents because the owner does not have much time to do these things, as she is busy running a business. I've also done appointments at clients house with the owner, doing color consultations and closet edits.
Accomplishments
My greatest accomplishment is probably the project that I've spent the most time on, which is the organization of the store. I've tackled both the back storage area of the store and a large drawer organizer in the middle of the store. Both projects started as unorganized chaos, and I feel a lot of accomplishment when I look at the before and after pictures. A lot of Threadit's storage or sewing supplies went from being all jammed together to being organized, labeled, and organized by color.
Learning experience
I've learned to be more confident in my professional skills and more confident in working with clients. My supervisor has really helped this process, as I started my internship just watching, then slowly doing more with clients, like taking notes during their appointment. Now, I'm to the point where my supervisor doesn't need to be in the store, yet I'm confident in my abilities to handle appointments. This hasn't come easy, but learning to be more confident has paid off over time.
What advice would you give?
To all the students who are interested in starting their own small business in apparel: intern with a small business. This may be obvious, but I think it's very important. Working for a woman who has started her own business from the ground up has taught me more about the non-technicalities of starting a business than all of my entrepreneurship classes. I've learned things that I would never have learned in class because my supervisor has made mistakes, learned lessons, and has passed those lessons on to me.
Career Connections