Macy Havran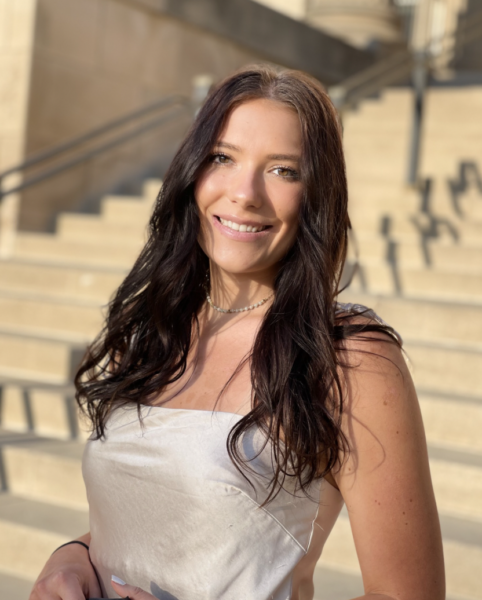 Responsibilities
Working at TJ Maxx I had many responsibilities that were assigned to me. I was responsible for greeting the customers and making sure to help assist them with all their needs. While being on the sales floor I was in charge of stocking items on racks and shelves along with unloading the truck holding all the new merchandise. The truck is very important because this is how we sort all of the new items so it is easy for the sales floor people to put away in the specific departments located in the store. The dressing room also was another place where we placed items on the rolled racks to be put back in their assigned departments. I was also responsible for ringing up customers at the cash wrap. This is TJ Maxx's number one priority because they want to sell their TJX Rewards Credit Card. There are so many benefits to having the TJX Rewards card so we do our best at trying to sell a certain amount each day. Every few months, we have a charity donation, and for the month of July, we hosted the charity "Save the Children". Seeing the community come together to raise money for a charity is such a beautiful sight. From the employee side, we have a daily goal that we usually meet every time. From the pandemic, we added in an extra responsibility for the job, which is cleaning the highly touched areas every hour with disinfectant wipes, which aids in keeping up the cleanliness of the store. Having these responsibilities keeps me engaged with the customers and co-workers.
Accomplishments
My greatest accomplishment during my internship at TJ Maxx was learning how to manage my time. I was assigned each day various tasks that needed to be done by the time my shift ended. Having this internship made me not only manage my work time but also my social activities outside of work. Another accomplishment was becoming more confident when It comes to talking to customers. At first, I was a little awkward, but after observing my co-workers' interactions with their customers I started picking up on small talk conversations. This also has to do with explaining the benefits of having a TJX Rewards credit card. As an intern and employee, I was in charge of informing the customers what the benefits are to encourage them to sign up. I always feel so accomplished when I can get a loyal customer to sign up.
Learning experience
A few lessons I have learned from having this internship is to never let a bad customer ruin the rest of your day. When it comes to retail you are going to have rude customers come in and if you let their bad energy and negativity get to you, then you will have a bad rest of your day which is no fun for anyone. I have learned to not let anything get to me and it has helped make my shift flow smoothly. I also have learned the importance of teamwork and communication. For your company to be successful and run steadily, you need to master the skills of working as a team and communicating about everything so everyone working is on the same page. TJ Maxx did an amazing job at communicating well with one another every day. For example, we have a Facebook group for everyone to see announcements made by management, and for employees to pick up shifts.
What advice would you give?
Some advice for future students who are going into Apparel, Merchandising, and Design, I recommend getting involved early on. There are many clubs and groups that you can join, for example, the Fashion Show and Trend. These activities will help you build your resume along with making friends who have similar interests as you. When it comes to internships I would also recommend not waiting until the last minute to apply. Internships are very important so it would be smart to apply for as many as you can even if you do not think you will get it. The last piece of advice is not to be so hard on yourself. Everybody you are surrounded by is all on different life paths, so do not ever get discouraged if you think someone is "way ahead" of you because chances are they probably also do not know exactly what they are doing with their life.
Career Connections