Madeleine Dennis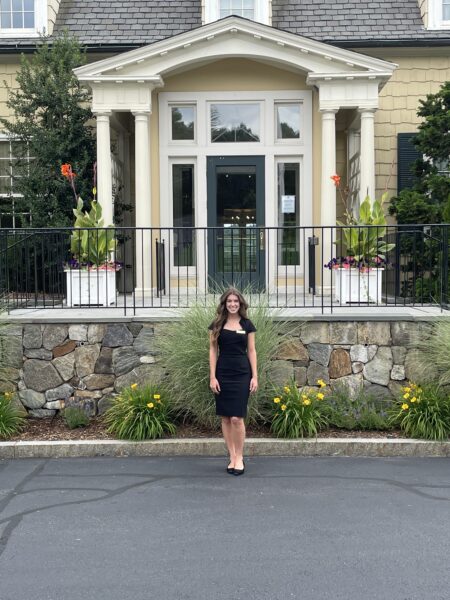 Responsibilities
As the Clubhouse Intern for a private club, I have responsibilities to assist events, administrative, and dining areas. When working or preparing for an event, I am tasked with creating gather lists, preparing buffet floor plans, creating event drink sheets, taking event photos, and uploading to a shared drive. When the event is taking place, I supervise the food & beverage sections ensuring that the buffet is stocked or that guests are happy with their plated meals. I also ensure that staff doesn't need assistance when cocktailing drinks or clearing trash. When there are no events scheduled to take place, I am scheduled to supervise the club's dining facilities. I check in with the host, attend pre-shift prior to formal dinner service, and supervise the casual outdoor dining area. During the slow parts of the week, I work on my projects. I have developed training sheets to improve the organization of the hiring process. I am also collaborating on an event set-up guide that features gather lists, identified reference photos, and detailed notes for reoccurring events.
Accomplishments
My greatest accomplishment during my internship experience is the event set-up guide that I am collaborating on. It features gather lists, identified reference photos, and detailed notes for reoccurring events within the club. This will result in improved time management, organization, and reduce employee questions.
Learning experience
Throughout my internship, I have learned a lot from my superiors and the staff. I learned to ask questions but to come to a supervisor with a potential solution. I have also learned to learn from your mistakes, and most importantly, to not hide them. Lastly, I have learned to take opportunities if they are presented to you.
What advice would you give?
My advice for future Event Management students is to gain experience where you can. Experience within this industry means everything in order to ensure that an event can be executed to its best.
Career Connections