Madilyn Rink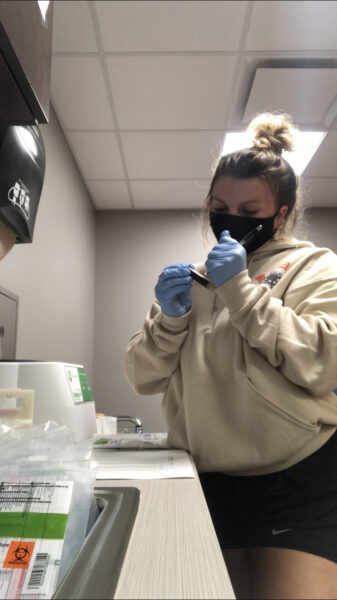 Responsibilities
I was responsible for a variety of things within the Physical Activity and Epidemiology Lab. This included administering cognitive and physical activity assessments to participants, inputing data during study sessions, overseeing the data extraction of a few different data sets within the study, coordinating with other URA's and project managers to ensure efficiency was being met, organizing blood samples taken within the lab and even attending lab meetings to give my input on the research process.
Accomplishments
I believe that my greatest accomplishment was getting to present a systematic review at the end of my internship. It was a beneficial opportunity for me to showcase to both the project manager and the lab coordinator that I was able to think critically about the research process and that I was able to read articles in an insightful way. This helped me feel more confident in my communication and presentation skills, but also in my research skills as well.
Learning experience
The greatest lessons are learned from this experience is that it is always okay to be too detail-oriented, especially in data collection. Not having an eye for detail will eventually lead to data that cannot be used. There were many small instances within the lab where even the smallest mistakes ended up costing an individuals data set. This for obvious reasons is something that should try to be avoided at all costs.
What advice would you give?
The best advice I can give to future students is to take every opportunity that is given to you. It lets those who you work with know you are dependable, hard-working, and ambitious. This can ultimately help open doors that might not otherwise be open!
Career Connections