Madison Kaufman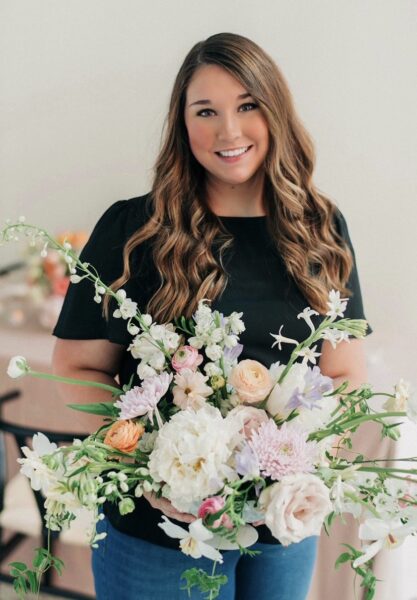 Responsibilities
This summer, I had the amazing opportunity to work with Karla Lewenczuk, owner of Honey & Joy Events. Throughout the summer, I worked on rental coordination and inventory tracking, office work (such as assembling invitations, working on design plans for clients, and creating timelines for day-of coordination), and of course, helping at weddings! At a wedding, I would be responsible for helping with setting up the reception area in the morning, and then tearing down and collecting all rentals after the wedding was over. The wedding days were always very long, but very fun and rewarding!
Accomplishments
My greatest accomplishment during my internship was creating a timeline for a wedding! I had the opportunity to help Karla plan and coordinate a wedding at the Tea Room in Des Moines on July 31st of this year! I was able to see all of the "behind-the-scenes" work that goes into planning a wedding and work with the bride and groom closely. I feel that I learned a LOT about wedding planning from having this responsibility – especially that it is not as glamorous as it may seem! There are days where being a wedding planner is incredibly hard but having the passion and desire to create the most special day of a couples' life is what kept me positive throughout the process!
Learning experience
The greatest lesson I learned from my internship was that things won't always go perfectly or according to plan, and that is okay! As a wedding planner, you have to learn how to solve problems quickly and "think on your feet", which I feel that I have improved at during this internship! You just have to learn to "go with the flow" and take each experience as an opportunity to learn and grow.
What advice would you give?
The biggest piece of advice that I would give to future students goes along with my previous answer – look at each experience as an opportunity to improve, don't put too much pressure on yourself, and have FUN! Internships are all about learning more about your potential career field, so as long as you work hard and try your best, you will be AESHM! :)
Career Connections