Mease Brooke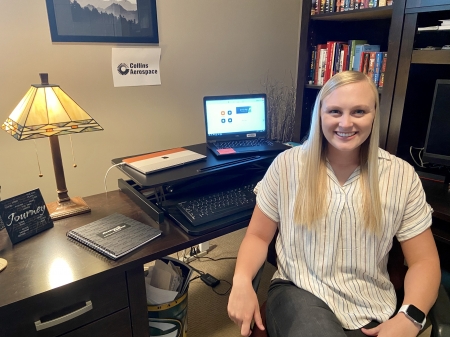 Responsibilities
Provide project management support to help plan, coordinate and execute events within Mission Systems Engineering & Technology for the Student Program. Ensure engagement and coordination with Early Careers. Support and drive key student program initiatives, such as: HR projects, recruiting, student employee experience, on-boarding, diversity and inclusion and performance management.
Accomplishments
I think my greatest accomplishment from my internship this summer was learning how to alter an event that was supposed to be in-person to one that was virtual. Due to COVID, almost all of our student employees had to work remotely. It was our responsibility to make sure they still had a positive and fun experience this summer. One of the ways we did this was to change all of the events that were supposed to be in-person to virtual. These events included a resume critique, speed mentoring, and Q & A's with leaders.
Learning experience
I think the greatest lesson I learned from my internship was to be more flexible. Before COVID, I was supposed to be working strictly on events for the student employees at the company. Once COVID hit, my job description changed. My leaders asked me if I would be okay working on events this summer but also helping Human Resources with some of their projects. Even though I was not super interested in HR, I said yes. Throughout my internship, I gained more of an appreciation for HR and the tasks they do. If I had said I did not want to work with HR, I would not have gained that appreciation.
What advice would you give?
My advice to future students is always to keep an open mind. During my internship, my leader had me meet with many other leaders who did not work on events. However, they were able to share some of the best advice with me when it comes to being a student and finding a job when you are out of college because they have also gone through it. Meeting with leaders is also an excellent way to grow your network. Creating a good network from your internship is a great way to stay connected and learn about future jobs.
Career Connections