Megan Bailey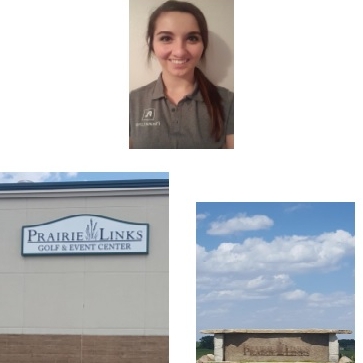 Responsibilities
My job responsibilities have increased greatly throughout the summer. When I started I was only in charge of myself. Now I am in charge of filing, social media, some employees, set up supervising, and billing. I have made it easier for us to bill customers and more efficient. I also have completely redone our filing system so that we are more organized and can benefit our customers better.
Accomplishments
There are a few great accomplishments I have made in this internship. The one is becoming an assistant manager of the event centre. I also have audio recorded radio ads for the event centre. I am also happy from how much networking I have been able to do in this business.
What advice would you give?
My advice for future students would be to get your name out as much as you can. I had the opportunity to do a radio advertisement in the whole tri-state area with my name. Another piece of advice I have for students would be to volunteer to take on projects even if they don't sound overly exciting because it shows that you want to be there and you want to work. My last piece of advice is to always come to work in the best mood possible because it effects others.
Career Connections