Megan Stewart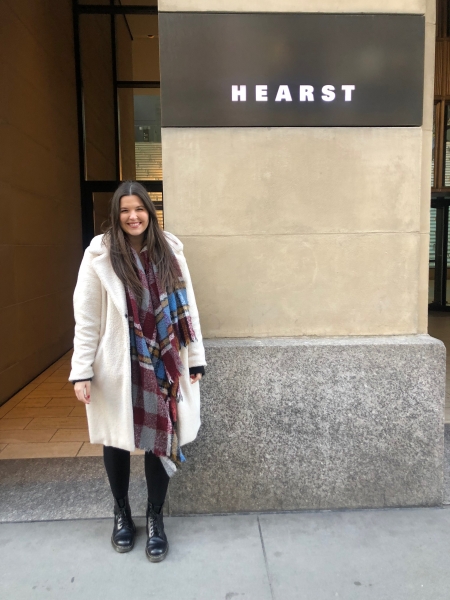 Responsibilities
My job responsibilities were to: push through affiliate products, push through marketplace products, affiliate reporting, sample trafficking (pick-ups and returns/ messenger and UPS), pack/unpack photo shoots, assist on photo shoots, resize products on site (+manually fixing TIBI imagery), build #the list pages for out site, and cover fashion shows during NYFW when needed. It was fast paced, exciting and very hands on!
Accomplishments
My greatest accomplishment from my experience is getting to cover three of the fashion shows during NYFW this Spring. I got to go and get content for our social media and be the representative for our magazine at the event. I was able to network and learn a lot about the process. It was a dream come true to get to go to the shows and I felt good that my supervisors trusted me with this responsibility.
Learning experience
The greatest lessons I've learned are first, you can't plan it all out because life happens and you must adjust. Be able to change your perspective and be open to more opportunities than you imagined for yourself. I have also learned not to be afraid to be your own advocate. You must speak up for yourself, fight for yourself and look out for yourself. It is a very competitive world and you must believe in your skills and vouch for them.
What advice would you give?
My advice is to always remain who you are. This world has the ability to change you if you let it for good or bad. But remain who you are. Stay grounded and always be kind. Kindness will take you so much farther than you realize. People will always remember how you made them feel and what kind of person you are. Stand out through your talents but also stand out through your character. Also work harder than anyone in the room. Never stop working hard. Don't get comfortable with going through the motions.
Career Connections