Meghan Shouse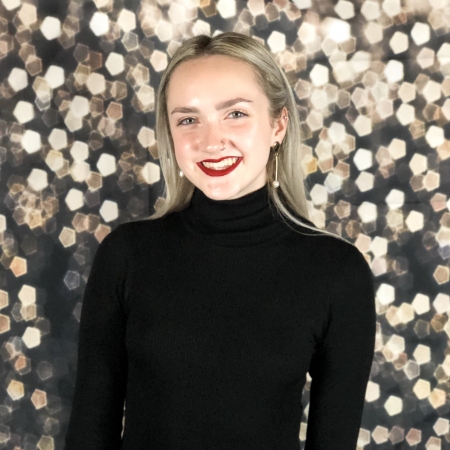 Responsibilities
During my internship with ShopBAZAAR, I worked on finding imagery for social media, adding affiliate products onto the ShopBAZAAR site and wrote copy for Pinterest posts. I researched Instagram influencers to find photos of people wearing the pieces we sell on the ShopBAZAAR site in order to add them to an email series of influencers to our subscribers. For the affiliate sites, I collected a lot of information on what was sold and what brands were often bought and put it all into a large Excel sheet for the months of May, June and July.
Accomplishments
Coming into this internship, I really wanted to work on my writing, and I was thankfully able to create a portfolio of all of the copy I wrote for Pinterest. At the beginning of the internship, I asked if I could work on the Pinterest social captions and I was so grateful that the social media editor let me do so. I wrote a lot of copy for Pinterest since then, and though they are small pieces, creating each piece of copy for the different images was very rewarding when I saw them on the site.
Learning experience
One of the best things I learned in my internship is how important communication and teamwork are in the apparel industry. I would communicate with the ShopBAZAAR team every day in order to figure out my tasks for the day and get clarification on how to do certain things. Without proper communication, tasks would be left incomplete and most likely wrong. Everyone would work together to get tasks done faster and be less stressed, and that was really nice to observe because it showed me that you don't always have to do things on your own.
What advice would you give?
Don't be afraid to ask for help or admit you made a mistake! My supervisors were extremely helpful and kind when I asked more than one question to clarify a situation, and once when I made a mistake, I owned up to it and pointed it out myself. My supervisors were very understanding and happy that I found the problem and fixed it myself.
Career Connections