Michael Naert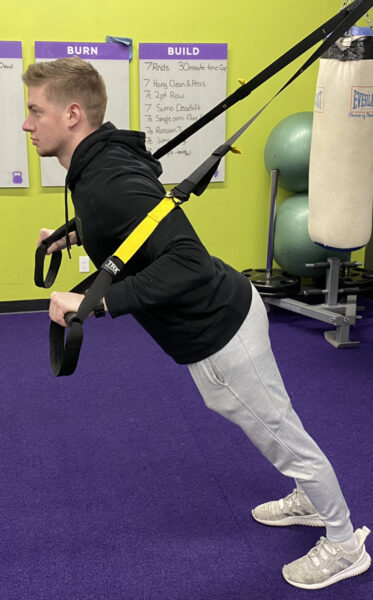 Responsibilities
Lead clients in personal training sessions, instruct group fitness classes, conduct fitness consultations, register new members & clients, and design workout programs for clients. Responsible to perform office work including scheduling appointments, making phone calls, and filing/recording client progress and workout programs. Lastly, perform gym maintenance such as towel folding, sweeping, and mopping.
Accomplishments
My greatest accomplishment was helping a client transition from a state of no exercise to a state of consistently exercising, making a life long lifestyle change in his health, and most importantly looking forward to and loving exercise. This accomplishment included many goals reached for my client, such as reaching his weight loss goal, gaining great amounts of strength, smashing personal records, and greatly improving his cardiovascular fitness, functional fitness, and flexibility.
Learning experience
The greatest lessons I learned from my experience are that genuinely listening to and caring about your client is the foundation to helping change their life, accomplish their goals, and make a healthy lifestyle something they love. Helping your clients reach their goals stems from a trainers education and knowledge, their ability to form relationships with clients, and their skills to be motivational, patient, and supportive.
What advice would you give?
Advice for future students is to try to work part time jobs, shadow, or work internships in the field you are interested in before you are in your senior year internship. Doing this will help you narrow down what you may love or find what you dislike. It may help guide you to a senior internship you will be truly passionate about, and possibly to the career you love. Other advice is to learn or practice motivational skills, listening and reflection skills, speaking loudly in front of groups, and explaining instructions clearly.
Career Connections