Michaela Coffman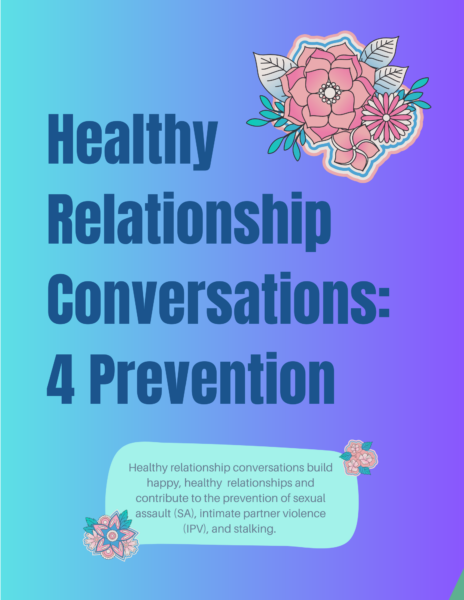 Responsibilities
I was responsible for creating a Sexual Assault, Interpersonal Violence, and Stalking Prevention Program for college-age students. I created an interactive guide with links to resources, as well as a brief PowerPoint presentation that instructors can present in the classroom alongside their lectures.
Accomplishments
The final program guide is called Healthy Relationship Conversations 4 Prevention. Seeing the research into protective factors and healthy relationship dynamics in an appealing and user-friendly guide was the most rewarding part of my internship. I am so hopeful that this resource will be beneficial to so many students and their emotional, social, and relational well-being.
Learning experience
Condense. I learned that if you want to communicate an important message, you need adapt a condensed and marketable version of what you want to present that will draw the reader/listener in.
What advice would you give?
Pay attention to what you are passionate about. Your passion in this field is integral to your pursuit of solutions and new research that can change the way we currently address issues and people.
Career Connections