Michelle Pasek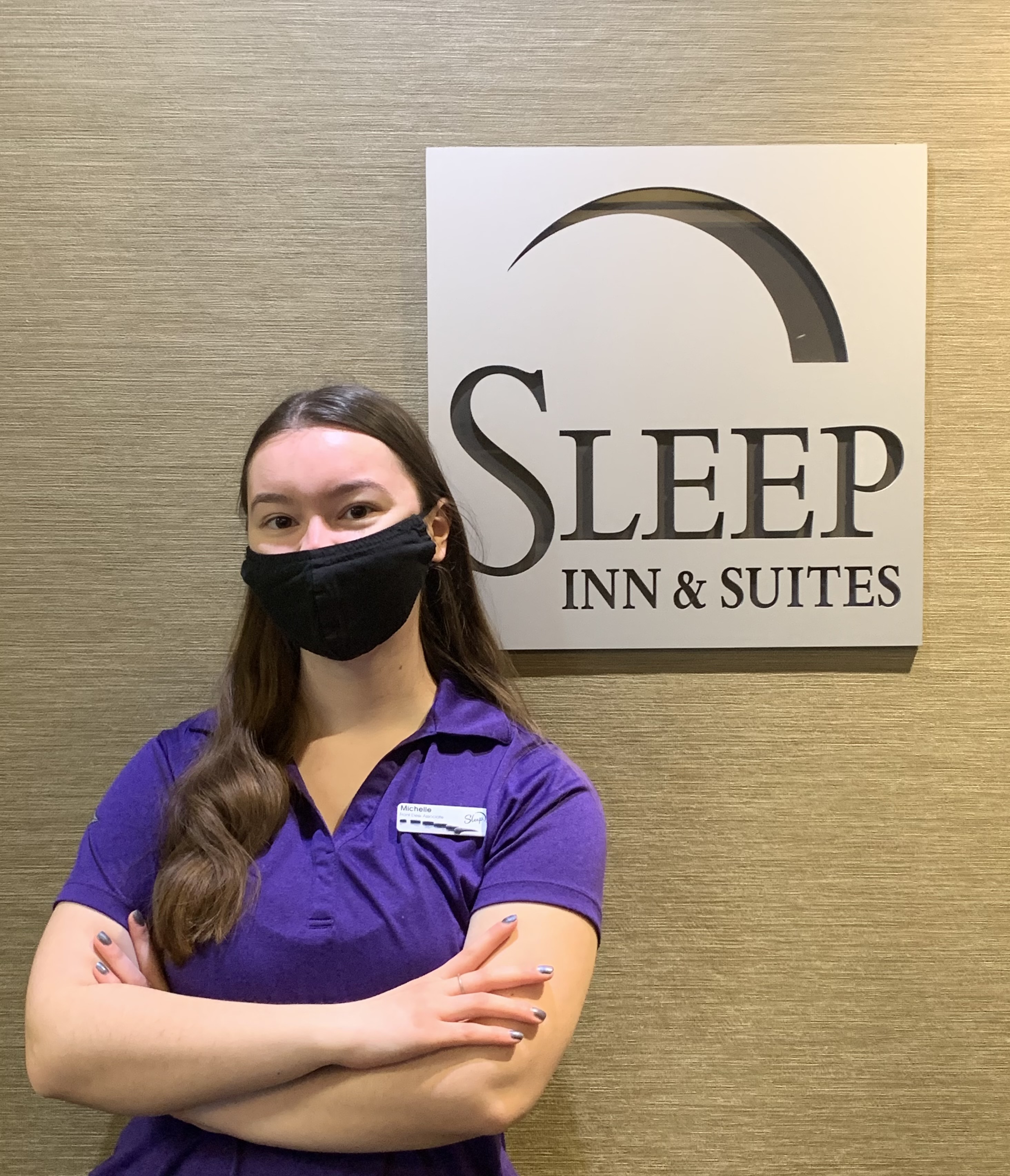 Responsibilities
As a Front Desk intern, my responsibilities included checking guests in and out, answering phone calls, booking reservations, and attending to guests needs and inquiries. Some other duties I had included keeping the lobby and breakfast areas clean and organized, completing pool checks, helping with laundry tasks, taking inventory, doing property walks, and running audit if I worked night shifts.
Accomplishments
My greatest accomplishment during my internship would have to be learning to become proactive instead of waiting to be reactive. Preventing problems before they become issues is important when working in a hotel. It is easy to just sit back and wait for an issue to become somebody else's problem, but if you can prevent a foreseeable issue, it will never become a problem. This is a mindset I plan to use throughout my life and career.
Learning experience
One of the greatest lessons I learned was that the industry will teach you patience. Hospitality revolves around working with people; your job is to create the best, most memorable experiences for your guests. Sometimes, it is tough to accommodate all the wants and preferences of your guests, which can upset them, but it is your responsibility to apologize for the inconvenience, remain calm, patient, and handle the situation with poise. Another great lesson I've learned is that sometimes you do an internship not only to gain experience in that industry, but to gain experience for life. And sometimes, that means that you will learn that you don't want to do the same thing you did at your internship for the rest of your life. Internships are there for you to learn what you like and experience things through trial an error before putting yourself into an industry you may later come to find you don't belong in. While I learned that I do in fact love the hospitality industry, it also helped me learn that hotels may not be the way for me to go for my lifelong career.
What advice would you give?
Internships are such a great experience to help you figure out what you want to do with your life. I've had jobs and internships throughout high school and college which helped me decide "yeah maybe I don't want to work in food & beverage, I think hotels suit me better". Coming to realizations like that can save you so much time and stress when it comes to applying for a full time position once you graduate, or even when looking for other internship experiences pre or post graduation.
Career Connections