Mollie Henning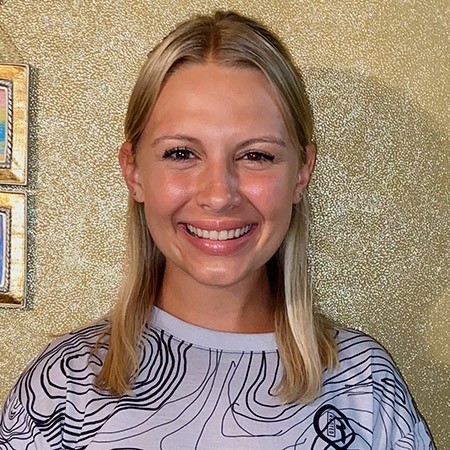 Responsibilities
I was a Merchandising Outreach Intern for Rooted Studios Apparel. My job was to reach out to influencers and hip hop dancers to conduct market reseearch interviews to find the target market for Rooted Studios Apparel. Rooted is a sustainable fashion student start up brand. Isu Graduate Rylie Smith, is the founder and CEO of rooted. To help fund Rooted I also participated in being a thrifter for Finders Keepers Co. which is a thrifting Instagram that Rylie owns. I was essentially one of the buyers for Finders Keepers Co.
Accomplishments
My greatest accomplishment was getting to interview influencers via Zoom, phone calls, or google forms. It was so cool to be able to get responses from Influencers and hear all the great input they had to share.
Learning experience
My greatest lesson learned is that everyone has to start some where! When you start something from the ground up, hard work and patience are key to success!
What advice would you give?
My advice to future students is that no matter what opportunity comes your way, take it and work at it to the best of your ability! You never know what opportunity or connection you make can possibly benefit you in the future.
Career Connections